Summary:
A Berlin-based university has developed a method to synthesize Omphalotin in fungal host organisms which allows the selective production of natural or modified Omphalotin that could be used in the protection of plants against pathogenic nematodes. The institute is interested in a cooperation in the framework of a license or a research cooperation agreement.
Reference: TODE20200213002
Country: Germany
Submitted: 10. 4. 2020
Keywords
Technology: Protein Engineering; Synthetic Biology; Bioprocesses
Market: Biochemistry / Biophysics; Enzymology/Protein Engineering/Fermentation
NACE: Research and experimental development on biotechnology
---
Technologické nabídky a poptávky zpracovává BIC Plzeň, partner sítě Enterprise Europe Network.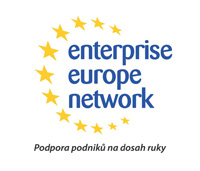 ---