Summary:
A Berlin-based university has developed a process of synthesis of secondary metabolites in fungal host organisms for the production of novel antibiotics. The institute is interested in a cooperation in the framework of a license or a research cooperation agreement.
Reference: TODE20200723001
Country: Germany
Submitted: 16. 10. 2020
Keywords
Technology: Protein Engineering; Bioprocesses.
Market: Biochemistry / Biophysics; Enzymology/Protein Engineering/Fermentation
NACE: Research and experimental development on biotechnology; Other human health activities.
---
Technologické nabídky a poptávky zpracovává BIC Plzeň, partner sítě Enterprise Europe Network.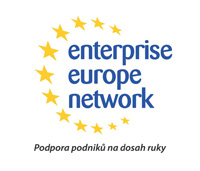 ---