Summary:
A Czech biotech SME offers its expertise in protein engineering, computational approaches and related state-of-the-art software tools. They provide powerful protein optimization services e.g. thermal stabilization of proteins for medical applications or effective enzymes for production of fine chemicals. Partners sought are companies or R&D organisations utilising such proteins in their industrial processes or within research projects for commercial or research cooperation agreement.
Reference: TOGR20190517001
Country: Czech Republic
Submitted: 4. 11. 2019
Keywords
Technology: Enzyme Technology; Protein Engineering; Bioinformatics
Market: Enzymology/Protein Engineering/Fermentation; Other clinical medicine; Pharmaceuticals/fine chemicals; Food & feed ingredients; Food & feed ingredients
NACE: Research and experimental development on biotechnology
---
Technologické nabídky a poptávky zpracovává BIC Plzeň, partner sítě Enterprise Europe Network.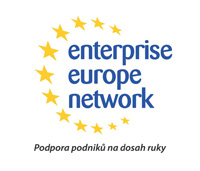 ---