Summary:
A Bulgarian research organization has developed a facile technology for fast fabrication of super-macroporous hydrogel (cryogel) carriers of various bioactive substances. The materials are spongy-like water-based gels, comprising biocompatible, biodegradable and/or stimuli-responsive polymer network and embedded bioactive substances. The technology is available for demonstration to partners willing to develop innovative products and to sign commercial agreement with technical assistance.
Reference: TOBG20190305001
Country: Bulgaria
Submitted: 9. 8. 2019
Keywords
Technology: Medical Technology / Biomedical Engineering; Pharmaceutical Products / Drugs; Single Use Products and Consumer Goods; Medical Biomaterials
Market: Drug delivery and other equipment
NACE: -
---
Technologické nabídky a poptávky zpracovává BIC Plzeň, partner sítě Enterprise Europe Network.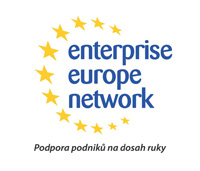 ---