Piscivorous fish may drive trophic cascades and maintain good water quality in lakes and reservoirs. Biomanipulation by stocking piscivores has been therefore suggested as a useful tool to regulate phytoplankton biomass in anthropogenically eutrophicated systems. We evaluated the top-down effects of piscivores on lower trophic levels in 13 deep, stratified Czech reservoirs that were built by damming rivers. In addition, the importance of piscivores was assessed in three deep, bank-side Dutch reservoirs that are artificially destratified. All the Czech reservoirs are regularly stocked with piscivores while the Dutch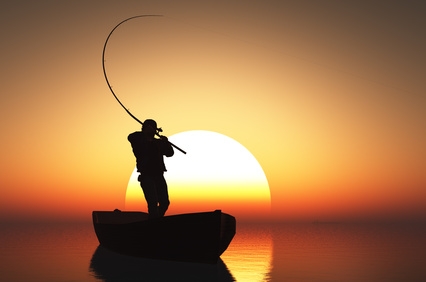 reservoirs have never been stocked. The piscivores had no significant top-down effect on the biomass of planktivorous and benthivorous fish and on phytoplankton biomass (measured as chlorophyll-a concentration) in the Czech reservoirs, although the proportion of piscivores in the fish community was high in half of them. The planktivore and benthivore biomass and the phytoplankton biomass correlated strongly with phosphorus concentration, which is in line with bottom-up control by nutrient supply. On the other hand, piscivores in the Dutch reservoirs dominated the fish community and apparently contributed to good water quality.
Nevertheless, the primary cause of relatively low phytoplankton biomass in the Dutch reservoirs was the artificial destratification inducing light limitation on phytoplankton. We conclude that biomanipulation cannot substantially reduce phytoplankton biomass in the eutrophicated systems with high external nutrient input. The input should be reduced to control phytoplankton and if it is not possible, artificial destratification can be applied.
The study was financially supported by the Czech Ministry of Agriculture (QH81046), and the project CEKOPOT (CZ.1.07/2.3.00/20.0204) co-financed by the European Social Fund and the state budget of the Czech Republic.
---
 Vašek M., Prchalová M., Peterka J., Ketelaars H.A.M., Wagenvoort A.J., Čech M., Draštík V., Říha M., Jůza T., Kratochvíl M., Mrkvička T., Blabolil P., Boukal D.S., Duras J., Kubečka J., 2013: The utility of predatory fish in biomanipulation of deep reservoirs. Ecological Engineering 52: 104-111.
---