Summary:
A UK-based SME has developed a wound dressing using a novel biopolymer material that is biocompatible, antimicrobial and easy to manufacture. They are looking to partner with a company operating in the healthcare and medical devices fields for further development and commercialisation of the wound dressing technology. It is envisaged that the partnership will take the form of a licensing agreement.
Reference: TOUK20191205002
Country: UK
Submitted: 10. 2. 2020
Keywords
Technology: Medical Technology / Biomedical Engineering; Medical Biomaterials;
Market: Other therapeutic (including defibrillators); Disposable products; Other medical/health related (not elsewhere classified)
NACE: Research and experimental development on biotechnology; Other research and experimental development on natural sciences and engineering
---
Technologické nabídky a poptávky zpracovává BIC Plzeň, partner sítě Enterprise Europe Network.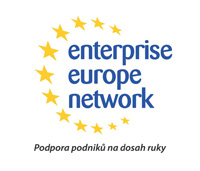 ---