Summary:
A Spanish research institution has developed an immunotherapy approach based on a bifunctional compound for the treatment and prevention of prostate cancer, the second most common cancer worldwide for men and the fifth most common cancer overall.
Industrial partners from the pharmaceutical industry are being sought, for collaboration through a patent licence agreement.
Reference: TOES20200323001
Country: Spain
Submitted: 8. 5. 2020
Keywords
Technology: Pharmaceutics; Human vaccines; Pharmaceutical Products / Drugs
Market: Oncology; Pharmaceuticals/fine chemicals
NACE: -
---
Technologické nabídky a poptávky zpracovává BIC Plzeň, partner sítě Enterprise Europe Network.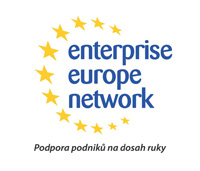 ---