Summary:
A Korean company, specialized in the field of probiotics, is looking for a manufacturer, or a research institute, interested in manufacturing agreement or technical cooperation. It has the technology to separate, cultivate and produce more than 500 species of bacteria including 19 types of probiotics, accredited by the Korea Food & Drug Association. Through a patented SP-complex (Seaweed Polysaccharide) coating technology, their probiotics show high survival rate and acid-resistance.
Reference: TOKR20190410001
Country: South Korea
Submitted: 24. 1. 2020
Keywords
Technology: Enzyme Technology; Microbiology; Seed coating; Food Additives/Ingredients/Functional Food; Food Microbiology / Toxicology / Quality Control
Market: Health food
NACE: -
---
Technologické nabídky a poptávky zpracovává BIC Plzeň, partner sítě Enterprise Europe Network.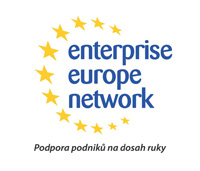 ---