Summary:
Slovenian researchers developed a simple procedure for modification of bacterial cellulose with micro structured gelatine coating. The invention can be used by periodontologists during treatment of periodontal defects in patients with progressive periodontitis. The research institution is searching partners active in the fields of dental, medical and pharmaceutical industry and is open for research, technical, commercial, license and joint venture agreements.   
Reference: TOSI20200220001
Country: Slovenia
Submitted: 17. 4. 2020
Keywords
Technology: Dentistry / Odontology, Stomatology; Medical Technology / Biomedical Engineering; Medical Biomaterials
Market: Surgical implants; Dentistry / Odontology, Stomatology
NACE: -
---
Technologické nabídky a poptávky zpracovává BIC Plzeň, partner sítě Enterprise Europe Network.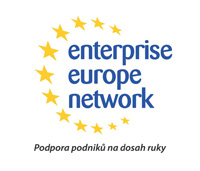 ---