Summary:
A Spanish biomedical research networking center has developed a novel 3D (bio)printable hydrogel. They have also created the method for producing it and its use in T-cell culture for immunotherapies (particularly in cancer). The biomedical center is looking to establish license, research cooperation, or joint venture agreements.
Reference: TOES20200713001
Country: Spain
Submitted: 18. 9. 2020
Keywords
Technology: Pharmaceutics; Medical Technology / Biomedical Engineering; Pharmaceutical Products / Drugs; Medical Biomaterials; Biopolymers
Market: Cellular and Molecular Biology; Oncology; Pharmaceuticals/fine chemicals; Other chemicals and materials (not elsewhere classified)
NACE: Manufacture of basic pharmaceutical products; Other research and experimental development on natural sciences and engineering
---
Technologické nabídky a poptávky zpracovává BIC Plzeň, partner sítě Enterprise Europe Network.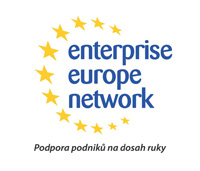 ---