Summary:
A Spanish Biomedical Research Institute has developed a wound dressing for abdominal viscera protection in negative-pressure wound therapy that prevents adhesion to the internal organs tissues of the abdominal wall and optimizes the drainage capacity and distribution of negative pressure therapy.
The Institute would like to talk to companies interested in commercializing this wound dressing, a services agreement or in a research cooperation agreement to develop it.
Reference: TOES20180831001
Country: Spain
Submitted: 27. 11. 2018
Keywords
Technology: Medical Technology / Biomedical Engineering, Surgery
Market: Medical instruments, Surgical instrumentation and equipment, Disposable products
NACE: Research and experimental development on biotechnology
---
Technologické nabídky a poptávky zpracovává BIC Plzeň, partner sítě Enterprise Europe Network.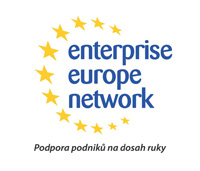 ---