Summary:
An Austrian SME is developing a novel hemoglobin complex for use in various in-vitro & in-vivo application areas. This complex is characterized by a high oxygen carrying capacity, purity, safety and functionality. The developers are looking for partners who need specific oxygen carriers or want to adopt the technology in their manufacturing environment -technical cooperation, commercial or license agreement are sought.
Reference: TOAT20210301001
Country: Austria
Submitted: 7. 5. 2021
Keywords
Technology: Cellular and Molecular Biology; Enzyme Technology; Protein Engineering; Biobased Materials; Biobased high-performance materials.
Market: Cellular and Molecular Biology; Enzymology/Protein Engineering/Fermentation; Other medical/health related (not elsewhere classified).
NACE: Other professional, scientific and technical activities n.e.c.; Veterinary activities; Hospital activities; Specialist medical practice activities; Other human health activities.
---
Technologické nabídky a poptávky zpracovává BIC Plzeň, partner sítě Enterprise Europe Network.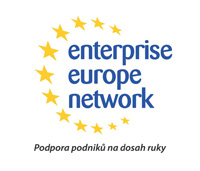 ---