Summary:
An innovative start-up has developed and patented, in collaboration with a multinational, a new technology for optimizing the production process of spirulina for food uses. It is an eco friendly environmental production plant that allows the production of spirulina to be increased for ten times the productions with the same extension of land. The start-up looks for partners who intend to build new plants by using the technology under commercial agreements with technical assistance.
Reference: TOIT20190305002
Country: Italia
Submitted: 6. 9. 2019
Keywords
Technology: Integrated waste-energy processes; Agriculture Machinery / Technology; Food Additives/Ingredients/Functional Food; Food Processing; Food Technology
Market: Biomass and Biofuels; Agricultural chemicals; Agriculture, Forestry, Fishing, Animal Husbandry & Related Products
NACE: Plant propagation; Post-harvest crop activities; Other processing and preserving of fruit and vegetables; Manufacture of homogenised food preparations and dietetic food; Manufacture of other food products n.e.c.
---
Technologické nabídky a poptávky zpracovává BIC Plzeň, partner sítě Enterprise Europe Network.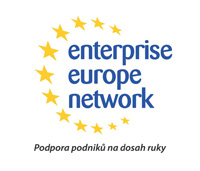 ---