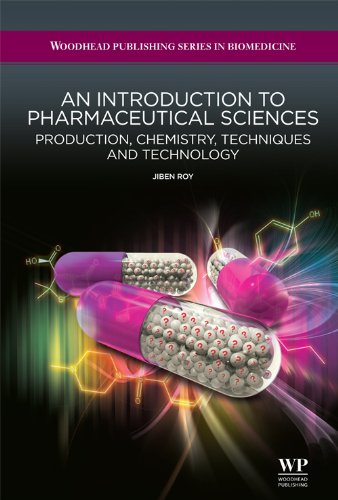 Authors: Jiben Roy
Publishing: Woodhead Publishing
Published: 2011

This textbook is written as a unified approach to various topics, ranging from drug discovery to manufacturing, techniques and technology, regulation and marketing. The key theme of the book is pharmaceuticals - what every student of pharmaceutical sciences should know: from the active pharmaceutical ingredients to the preparation of various dosage forms along with the relevant chemistry, this book makes pharmaceuticals relevant to undergraduate students of pharmacy and pharmaceutical sciences.
Key Features: unified approach explaining drug discovery, bulk drug manufacturing, formulation of dosage forms, with pharmacological and therapeutic actions; manufacturing processes of representative active pharmaceutical ingredients and their chemistry plus formulation of dosage forms presented in this book are based on actual industrial processes.
Contents: Career prospects in the pharmaceutical industry; Drugs, medicines, and regulatory authorities; Bulk drugs or active pharmaceutical ingredients; Formulated drugs 1; Formulated drugs 2; The stability of medicines; Quality assurance in medicines; Pharmacological concepts and drugs; The top five most common or long-selling drugs; Life-style drugs, statins, and COX-2 drugs; Counterfeit drugs and drug abuse; New pharmaceutical technology and pharmaceuticals; Future prospects for the pharmaceutical industry; Pharmaceutical case studies.
Odkazy: