Summary:
A German company has developed a range of biologically active (hybrid) filter materials for the selective elimination of gaseous pollutants e.g sulphur compounds from biogas or pollutants and odours from industrial waste air e.g. ammonia, hydrogen sulphide, butyric acid, skatole, etc. This alternative to active carbon filters is regenerated in the filter process and thus allows multiple uses. The company seeks commercial agreements in the waste air cleaning sector.
Reference: TODE20181122001
Country: Germany
Submitted: 15. 3. 2018
Keywords
Technology: Outdoor Air Pollution/Treatment; Measurement and Detection of Pollution; Clean Production / Green Technologies
Market: Air filters and air purification and monitoring equipment
NACE: Remediation activities and other waste management services
---
Technologické nabídky a poptávky zpracovává BIC Plzeň, partner sítě Enterprise Europe Network.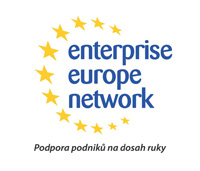 ---