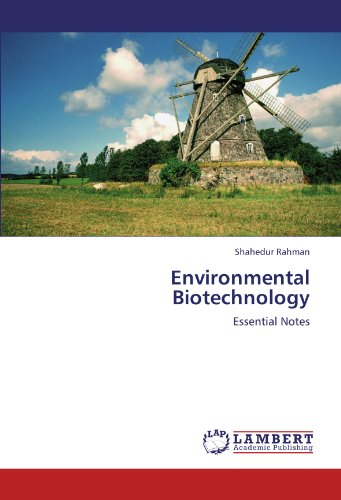 Authors: Shahedur Rahman
Publishing: LAP LAMBERT Academic Publishing
Published: 2011

Over the past few decades enormous quantities of pollutants have been released into the environment. A large number of them are readily degraded or removed by microorganisms found in soil and water. However, superimposed on the wide variety of pollutants present in the environment is an increasing number of novel industrial compounds rarely found in nature. These xenobiotic compounds are usually removed slowly and tend to accumulate in the environment. Due to the high degree of toxicity, their accumulation can cause severe environmental problems. Because of the problems associated with pollutant treatment by conventional methods, such as landfills, increasing consideration has been placed on the development of alternative and reliable biological treatments. Although natural microorganisms collectively exhibit remarkable evolutionary capabilities to adapt to a wide range of chemicals, natural evolution occurs at a relatively slow rate. In these cases, the acceleration of these events via genetic engineering is helpful since the desirable traits can be carefully designed and controlled. The drive toward this goal represents the essence of environmental biotechnology.
Odkazy: