Summary:
A Spanish R&D institute, working on sustainable energies, is developing new commercial yeast strains for converting lignocellulose hydrolyzates into ethanol or other high-value products.
Companies working on biofuels and/or bioproducts from lignocellulosic sugars are sought for technical cooperation and/or research cooperation agreements.
Reference: TOES20190228001
Country: Spain
Submitted: 19. 7. 2019
Keywords
Technology: Liquid biofuels; Bio-refineries for energy; Cellular and Molecular Biology; Microbiology; Fermentation
Market: Enzymology/Protein Engineering/Fermentation; Biomass and Biofuels
NACE: -
---
Technologické nabídky a poptávky zpracovává BIC Plzeň, partner sítě Enterprise Europe Network.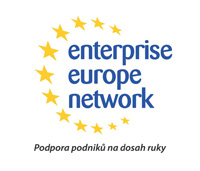 ---