Summary:
Spanish biotechnological research organization offers in vitro models to test safety and efficacy of compounds using eukaryotic mammalian and parasitic cell cultures that can be grown under static or shaking conditions in carbon dioxide thermostatized incubators. Some cell lines include fluorescent reporter genes that can be easily monitored to measure cell viability. This service is offered under service or research cooperation agreement.
Reference: TOES20190304002
Country: Spain
Submitted: 9. 9. 2019
Keywords
Technology: Clinical Research, Trials; Pharmaceutical Products / Drugs; Cellular and Molecular Biology; Toxicology
Market: Cellular and Molecular Biology; In vitro Testing, Trials; Toxicology; Pharmaceuticals/fine chemicals
NACE: Manufacture of basic pharmaceutical products; Data processing, hosting and related activities; Research and experimental development on biotechnology; Tertiary education
---
Technologické nabídky a poptávky zpracovává BIC Plzeň, partner sítě Enterprise Europe Network.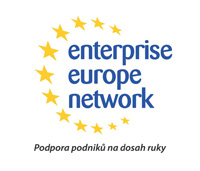 ---