Summary:
A Spanish SME devoted to breeding Tenebrio molitor insect at industrial scale, offers derived co-products. Its disruptive processes enable the production of insect-based protein, oil, frass and chitosan with specific functionalities. Main operational profits are bio-based and sustainable ingredients for agri-food, fertilisers, biotech or pharmaceuticals. Technical cooperation agreements for further development of products are sought or agreement to be part in H2020 call related with Farm2Fork.
Reference: TOES20201118001
Country: Spain
Submitted: 29. 1. 2021
Keywords
Technology: Biocontrol; Pesticides; Aquaculture; Fish / Fisheries / Fishing Technology.
Market: Food and feed ingredients; Fish health; Plant health; Agriculture, Forestry, Fishing, Animal Husbandry & Related Products.
NACE: -
---
Technologické nabídky a poptávky zpracovává BIC Plzeň, partner sítě Enterprise Europe Network.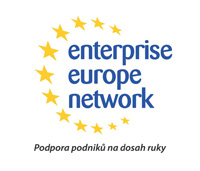 ---