Summary:
A Spanish university has developed a technology using bacteria  which are capable of degradation and removal of Bisphenol A (BPA) a chemical that is present in many commercial products, including food containers and hygiene products.The university is looking for partners in order to licence the patented technology.
Reference: TOES20210616001
Country: Spain
Submitted: 20. 08. 2021
Keywords
Technology: Pharmaceutical Products / Drugs; Enzyme Technology; Microbiology; Toxicology.
Market: Food and feed ingredients; Food & feed ingredients; Plant health; Health food.
NACE: -
---
Technologické nabídky a poptávky zpracovává BIC Plzeň, partner sítě Enterprise Europe Network.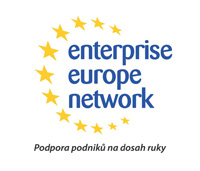 ---