Summary:
A Spanish research group of the public health system has developed a plate specially designed for sampling contaminant bacterial flora with the palm of the hand. The sampling on the hand palm makes it easy to use and apply. A license agreement or an technical cooperation agreement for a public or private partnership for the further development of the patented technology is sought.
Reference: TOES20190404005
Country: Spain
Submitted: 20. 9. 2019
Keywords
Technology: Biostatistics, Epidemiology; Diagnostics, Diagnosis; Virus, Virology/Antibiotics/Bacteriology
Market: Diagnostic services; In-vitro diagnostics; Other diagnostic
NACE: -
---
Technologické nabídky a poptávky zpracovává BIC Plzeň, partner sítě Enterprise Europe Network.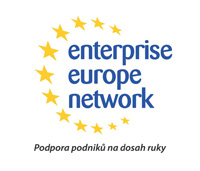 ---