A new experimental drug that has been in development by Milo Biotechnology gives hope to patients suffering from muscular dystrophy after being awarded orphan drug designation by the US Food and Drug Administration, according to a recent report by Med City News.
Code named AAV1-FS344, the drug acts as a gene delivery therapy aimed to increase the production of the protein follistatin a.k.a. activin binding molecule. The protein itself is associated with muscle growth, strength and total muscle mass and is lacking in sufferers of Becker and Duchenne muscular dystrophy (BMD and DMD respectively).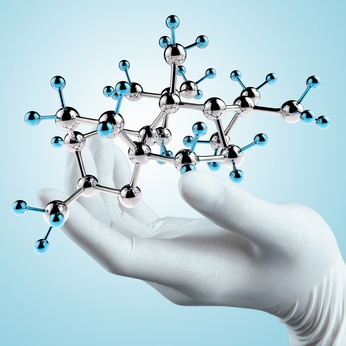 Both BMD and DMD are similar, X-linked recessive disorders caused by a mutation in the gene coding for dystrophin, one the longest genes in the human genome. Symptoms usually manifest themselves early on in young boys in the form of progressive muscle weakness and deterioration, impaired mobility and respiratory and cardiac problems.
The new drug from the Cleveland based company has been derived from technologies licensed from Nationwide Children's Hospital in Columbus, part of the Muscular Dystrophy Association's DMD Clinical Research Network, which is currently running a Phase 1/2 clinical trail in adult patients with inclusion body myositis and Becker muscular dystrophy.
The orphan status, given to drugs aimed to specifically treat rare diseases, will see Milo Biotechnology qualify for a tax credit as well as seven full years of marketing exclusivity.
Drug repurposing may be the way forward
While the news of new potential gene therapy for those suffering from what is a truly debilitating disease is always encouraging, further hope to will come from other muscular dystrophy combating drugs also currently in clinical trials.
Early this year the Massachusetts based biotechnology company Serepta Therapeutics reported their success with an experimental drug named eteplirsen that allowed DMD patients who had taken the drug over the course of thirty six weeks to walk 69 metres further in six minutes than those taking a placebo. The eteplirsen caused 47% more muscle fibres examined to test positive for dystrophin in boys who had been taking the drug from the start of the study, 38% of muscle fibres testing positive in boys given eteplirsen twenty for weeks into the study after a placebo.
A recent study by E. A. Martin et al. found that drug Cialis, also known as Tadalafil and marketed by Eli Lilly & Co. , was capable of correcting abnormal blood flow common to patients with BMD patients. Of note is the fact that Cialis is already a widely prescribed Viagra-type drug used to treat erectile dysfunction. Many sufferers of erectile dysfunction in parts of the U.S. are able to buy Sildenafil, Cialis and other similar drugs. Repurposing drugs in this way is becoming increasingly common in the field of medicinal molecular biology for the research of rare genetic conditions with limited therapies and lessened state funding.
It is important to note that it is not Cialis itself that increases blood flow. For those suffering from erectile dysfunction it simply blocks the chemical pathway responsible for reversing the erection of the penis. The study found that this same effect of Cialis occurred in the abnormally stuttered muscles of boys with BMD. The hope is that in time the drug can be fined tuned to slow down the progression of the disease so that the muscle can be maintained for as long as possible. 
Sufferers "often don't live beyond their 30s."
The study, headed by Dr. Barry Byrne of the University of Florida will be run in conjunction with ongoing studies by Dr. Ron Victor of Cedars Sinai Medical Center as Cialis is trialled with patients of the severe Duchenne muscular dystrophy, a study that was awarded a grant of $750,000 by Parent Project Muscular Dystrophy in 2011.
"By the end of elementary school, they'll have a lot of difficulty walking. By middle school, they may be non-ambulatory, and by the end of high school, they are not walking and have problems with heart and lung function," Dr. Barry Byrne said in an interview with The Gainesville Sun. "By their 20s, they have significant disability and they often don't live beyond their 30s."
DMD affects approximately 1 in 3,600 boys worldwide, the afflicted being wheelchair bound with an average lifespan of 25 years of age. These young men currently take a combination of steroids and other drugs in an attempt to slow down muscular deterioration, a treatment that will hopefully receive a boost in potency when combined with the drugs mentioned in the near future.
Author: Eve Lancaster from licensedprescriptions.com
---
Share this article:
---
---