Summary:
An Italian SME is looking for new solutions for rodenticide products in alternative to currently used anticoagulant technology. More specifically the SME is interested in identifying new substances to kill rodents. The search is for solutions already identified or under development, through licensing or commercial agreements with technical assistance, as well as for potential partnership/collaboration for the development of a new rodenticide based on alternative technology to anti-coagulants.
Reference: TRIT20161227001
Country: Italy
Submitted: 13. 1. 2017
Keywords
Technology: Animal Production / Husbandry, Pesticides, Veterinary Medicine
Market: Other speciality chemicals, Other chemicals and materials, Agriculture, Forestry, Fishing, Animal Husbandry & Related Products
NACE: Manufacture of pesticides and other agrochemical products
---
Technologické nabídky a poptávky zpracovává BIC Plzeň, partner sítě Enterprise Europe Network.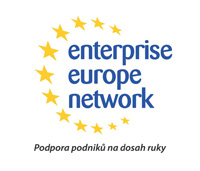 ---