ScienceDaily Dec. 21, 2012 — Day after day, legions of microorganisms work to produce energy from waste in biogas plants. Researchers from Bielefeld University's Center for Biotechnology (CeBiTec) are taking a close look to find out which microbes do the best job. They are analysing the entire genetic information of the microbial communities in selected biogas plants up and down Germany. From the beginning of 2013, the Californian Joint Genome Institute will undertake the sequencing required. The biocomputational analysis will be performed at CeBiTec. Not an easy task, since the data will be supplied in billions of fragments stemming in turn from hundreds of organisms. Piecing together this huge jigsaw puzzle will be painstaking work.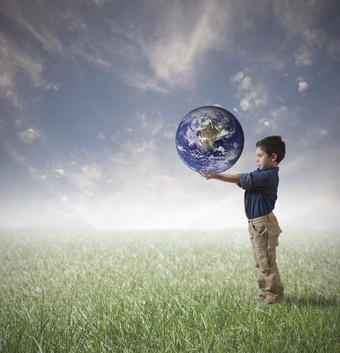 In Germany, there are more than 7,000 biogas plants which can supply over six million households with power. The plants are filled mostly with plant biomass like maize silage but also with agricultural waste materials like liquid manure and chicken manure. One of the key research questions is how the production of biogas can be optimised. For this reason, Bielefeld scientists Dr Alexander Sczyrba, Dr Andreas Schlüter, Dr Alexander Goesmann, Professor Dr Jens Stoye und Professor Dr Alfred Pühler want to know what microbes are responsible for the decomposition of biomass -- and which of them do it best. "We are interested in discovering the microbiology that is really behind the processes going on in a biogas plant; what micro-organisms play which role at which stage," explains Andreas Schlüter, whose research at CeBiTec is in the field of biogas production.
First genome deciphered
The researchers' work has already borne its first fruit. "At CeBiTec, we have managed to deci-pher the complete genome sequence of Methanoculleus bourgensis, a methane producer," reports Professor Pühler. By doing so, Bielefeld has sequenced the first genome for a methane-producing archaeon from a biogas plant -- a single-celled primordial bacterium which plays an important role in certain biogas plants. Now, the researchers want to go even further...
---
...read more at  

---