Aquaculture has become the fastest growing lifestock production industry and a number of parasites beloning to the Myxozoa, relatives of free-living jellyfish, are important pathogens in different production systems for fish destined to human consumption. Traditional myxozoan research has focussed on their taxonomy and systematics, thus, to date, little is known about functional aspects of their biology.
In the present project, we focussed on members of Sphaerospora sensu stricto which include important pathogens of e.g. Atlantic salmon (S. truttae) and common carp (S. renicola and S. molnari). The aim of this project was to identify and characterise different sphaerosporid pathogens and to determine their phylogenetic relationships. We further aimed to establish a Sphaerospora laboratory model organism and to use innovative approaches to overcome existing methodological obstacles in myxozoan research, combining ultrastructural, biochemical and transcriptomic analyses of early life cycle stages, in order to discover and better understand the mechanisms that are crucial for myxozoan proliferation and dissemination in the fish host. The latter is of particular importance for developing targeted antiparasitic strategies (vaccines) for the aquaculture industry.
Author: Astrid Holzer, MSc, PhD
---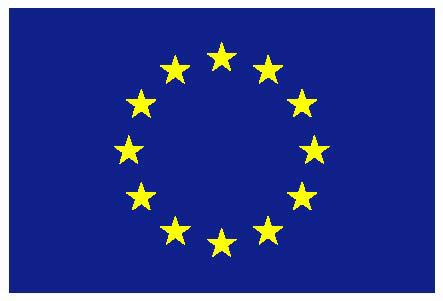 We acknowledge the use of research infrastructure that has received funding from the European Union Seventh Framework Programme (FP7/2007-2013) under grant agreement n° 316304.
---
This issue is processed eg. in:
Eszterbauer E, Sipos D, Forro? B, Bartosova P & Holzer AS (2013) Molecular characterization of Sphaerospora molnari (Myxozoa), the agent of gill sphaerosporosis in common carp (Cyprinus carpio carpio). Dis. Aquat. Organ. 104, 59-67.
Bartosova P, Fiala I, Cinkova M, Jirku M, Caffara M, Fioravanti ML, Atkinson S, Bartholomew J & Holzer AS (2013) Sphaerospora sensu stricto: Taxonomy, diversity and evolution of a unique lineage of myxosporeans (Myxozoa). Mol. Biol. Evol. 68, 93-105.
Holzer AS, Bartosova P, Peckova H, Tyml T, Atkinson S, Bartholomew J, Sipos D, Eszterbauer E & Dykova I (2013) "Who's who" in renal sphaerosporids (Bivalvulidae: Myxozoa) from common carp, Prussian carp and goldfish – Molecular identification of cryptic species, blood stages and new members of Sphaerospora sensu stricto (2012) Parasitology 140: 46-60. 
Holzer AS, Hartigan A, Patra S, Pecková H & Eszterbauer E (2014) Molecular fingerprinting of the myxozoan community in common carp suffering Swim Bladder Inflammation (SBI) identifies multiple etiological agents. Parasites & Vectors 7: 398.
---