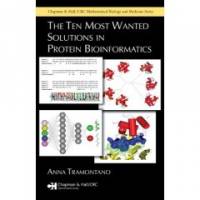 Authors: Anna Tramontano
Publishing: Chapman & Hall/CRC
Published: 2005

Exploring high speed computational methods to extrapolate to the rest of the protein universe, The Ten most Wanted Solutions in Protein Bioinformatics considers the most significant problems occupying those looking to identify the biological properties and functional roles of proteins. After summarizing each problem, the author looks at and evaluates the current approaches being utilized, before going on to consider some potential approaches and future possibilities. The author also presents introductory material on protein structure and function, with an evolutionary perspective and includes a suggested reading list for further research at the end of each chapter.
Odkazy: