Summary:
A UK-based SME offers its catalogue of recombinant proteins to companies and academia for research and development programmes. These proteins were developed originally for academic research and due to their quality and high stability have been used as rare antigens to generate highly specific antibodies or develop unique assays. It is envisaged that the partnership will take the form of commercial agreements with technical assistance, manufacturing agreements or technical cooperation agreements.
Reference: TOUK20200213002
Country: UK
Submitted: 20. 3. 2020
Keywords
Technology: Cellular and Molecular Biology; Protein Engineering
Market: Other medical/health related (not elsewhere classified)
NACE: Research and experimental development on biotechnology; Other research and experimental development on natural sciences and engineering
---
Technologické nabídky a poptávky zpracovává BIC Plzeň, partner sítě Enterprise Europe Network.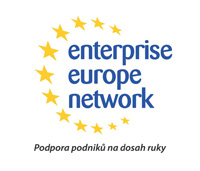 ---