Summary:
A Swiss medical technology start-up company is developing an implantable neuroprosthetic medical device that will allow amputees to feel again from missing limbs. For the manufacturing of the implantable neural electrode the SME is seeking a medical device manufacturing company. The manufacturing should be compliant with ISO standards for implantable medical devices. A manufacturing or technological cooperation agreement is sought.
Reference: TRCH20180917001
Country: Switzerland
Submitted: 12. 12. 2018
Keywords
Technology: 3D printing; Printed circuits and integrated circuits; Erosion, Removal (spark erosion, flame cutting, laser, ..); Jointing (soldering, welding, sticking); Medical Technology / Biomedical Engineering
Market: Electromedical and medical equipment; Handicap aids
NACE: -
---
Technologické nabídky a poptávky zpracovává BIC Plzeň, partner sítě Enterprise Europe Network.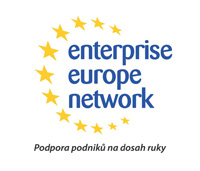 ---