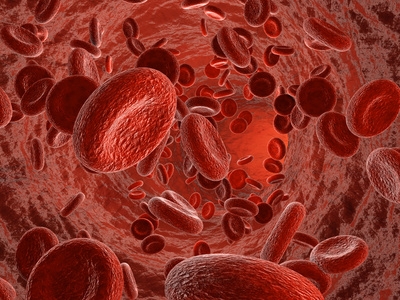 Credit: Kredit: Guido Vrola - Fotolia.com
19.9.2014: Researchers have developed a high-tech method to rid the body of infections — even those caused by unknown pathogens. A device inspired by the spleen can quickly clean blood of everything from Escherichia coli to Ebola. Blood infections can be very difficult to treat, and can lead to sepsis, an often-fatal immune response. More than 50% of the time, physicians cannot diagnose the cause of an infection that has prompted sepsis, and so they resort to antibiotics that attack a broad range of bacteria.

Credit: mdb - Fotolia.com
18.9.2014: The sea-grass beds of Long Island's Great South Bay once teemed with shellfish. Clams, scallops and oysters filtered nutrients from the water and flushed money through the local economy. But three...
18.9.2014: A UK based entrepreneur is seeking brain computer interface technology specialists from across the world to form a team to apply for the Cybathlon 2016 parathlete robotics championship. The partner...
11.8.2014: Understand the valuation concepts and techniques that are commonly applied in the pharma and biotech industries, Pharma-Biotech Product and Company Valuation with Dr. Patrik Frei!
The 16th Prague-Lublin-Sydney-St Petersburg Symposium


Military University's Hospital, Lublin, Poland, September, 21 - 24, 2014

BIT\s 4th Annual Low Carbon Earth Summit-2014 (LCES2014)


Qingdao, China, September, 21 - 23, 2014

BIT\s 4th Annual New Energy Forum-2014 (NEF2014)


Qingdao, China, September, 21 - 23, 2014
Gate2Biotech - Biotechnology portal introduction

Having the status of the official portal for Czech biotechnology, Gate2Biotech serves to biotechnology companies, suppliers, investors, institutions, students and general public interested in biotechnology.
The portal is dedicated to the following subjects: plant and animal ...
unites biotechnology community
produces biotechnology report
completes biotech database
monitors latest news in biotechnology
encourages innovative ideas
searches investors
facilitate worldwide awareness of biotechnology