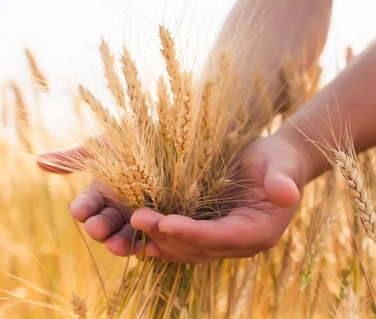 Credit: slasnyi - Fotolia.com
19.9.2018: One of the major factors that limit crop growth is the availability of nitrogen, but only bacteria and other single-celled microbes called archaea can take nitrogen from the air and fix it into a form that can be used by plants. The process carried out by these microbes is known as biological nitrogen fixation. Legumes obtain nitrogen from symbiotic nitrogen-fixing bacteria, but cereal crops including wheat and maize, rely on the availability of fixed nitrogen in the soil. In many cases the addition of chemical fertilisers is the only way to...
7.12.2015: Currently, we solve three main tasks using Arabidopsis thaliana as model: 1. Genetic determination of metabolome pathway connected to prenylflavonoid and lupulin production in hop. 2. Study of...
28.8.2018: EIT Food wants to transform Europe's food system, making it better for people's health and better for the environment. EIT Food is a pan-European partnership designed to empower innovators,...

Credit: EEN
3.5.2017: A Slovenian research institute developed protein patches applicable for healing chronic skin wounds rapidly and cost efficiently. Patches are biodegradable – disappearing in the wound, leaving no...
11.8.2014: Understand the valuation concepts and techniques that are commonly applied in the pharma and biotech industries, Pharma-Biotech Product and Company Valuation with Dr. Patrik Frei!

International conference on Hepatitis 2018


Amsterdam, Netherlands, September, 24 - 25, 2018

14th International Conference on Structural Biology


Berlin, Germany, September, 24 - 26, 2018

Organic Chemistry 2018


Philadelphia, USA, September, 24 - 25, 2018
Gate2Biotech - Biotechnology portal introduction

Having the status of the official portal for Czech biotechnology, Gate2Biotech serves to biotechnology companies, suppliers, investors, institutions, students and general public interested in biotechnology.
The portal is dedicated to the following subjects: plant and animal ...
unites biotechnology community
produces biotechnology report
completes biotech database
monitors latest news in biotechnology
encourages innovative ideas
searches investors
facilitate worldwide awareness of biotechnology