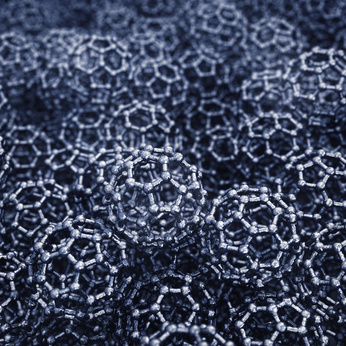 Credit:
nobeastsofierce - fotolia.com
27.5.2016: The scientists at Centro Nacional de Pesquisa em Energia e Materiais (CNPEM) and Universidade Estadual de Campinas (Unicamp) have developed a technique that uses silica nanoparticles to carry curcumin, a candidate drug against prostate cancer, the type of cancer the study has looked into. The particles were coated with folate, a vitamin that is naturally drawn to tumor cells. The outcome of the study so far has been quite impressive.
7.12.2015: Currently, we solve three main tasks using Arabidopsis thaliana as model: 1. Genetic determination of metabolome pathway connected to prenylflavonoid and lupulin production in hop. 2. Study of...

Credit: Kredit: kalafoto - Fotolia.com
19.1.2016: Amsterdam, January 12, 2016 – On the 17th of May, professionals from cold & supply chain, logistics, distribution, warehousing, quality assurance and validation, sales and operations planning,...

Credit: EEN
4.5.2016: Two Spanish research groups have developed a miniaturized device to carry out the photonic characterization (healthy versus sick) of blood vessels, preferably arteries, and allows the early detection...
3.2.2016: We are organizing a summer school to be held on June 20th-24th, 2016 at Research Establishment of National Research Council of Italy in Rome, and we would very much like to insert the advertisement...


2nd Bugs & Drugs: Antibacterial Drug Discovery Conference


San Diego, CA, June, 1 - 2, 2016

Pre-Filled Syringes West Coast


Hyatt Regency Mission Bay, San Diego, California, USA, June, 6 - 7, 2016

11th annual ADMET conference and exhibition


London, UK, June, 13 – 14, 2016
Gate2Biotech - Biotechnology portal introduction

Having the status of the official portal for Czech biotechnology, Gate2Biotech serves to biotechnology companies, suppliers, investors, institutions, students and general public interested in biotechnology.
The portal is dedicated to the following subjects: plant and animal ...
unites biotechnology community
produces biotechnology report
completes biotech database
monitors latest news in biotechnology
encourages innovative ideas
searches investors
facilitate worldwide awareness of biotechnology