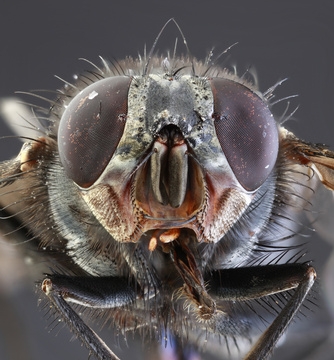 Credit: Dario Sabljak - Fotolia.com
25.11.2015: Mutant mosquitoes engineered to resist the parasite that causes malaria could wipe out the disease in some regions – for good. Humans contract malaria from mosquitoes that are infected by parasites from the genus Plasmodium. Previous work had shown that mosquitoes could be engineered to rebuff the parasite P. falciparum, but researchers lacked a way to ensure that the resistance genes would spread rapidly through a wild population. In work published on 23 November in the PNAS, researchers used a controversial method ...
16.11.2015: Insect are the most prolific and abundant group of organisms, including many pest species with economic importance. Surprisingly, Drosophila melanogaster, the excellent genetic model is not a typical...

Credit: nobeastsofierce - Fotolia.com
22.10.2015: SynAging, a world leading contract research organization (CRO) in the field of proteopathic neurodegenerative diseases such as Alzheimer's and Parkinson's, today announced the finalization and...
8.9.2015: A German research company developed a new technique to detect and analyse nucleic acids in a cost-effective, simple and reproducible way. Partners looked for are laboratories and providers of...
11.8.2014: Understand the valuation concepts and techniques that are commonly applied in the pharma and biotech industries, Pharma-Biotech Product and Company Valuation with Dr. Patrik Frei!


2nd Annual Food, Nutrition and Agriculture Genomics Congress 2015


London, UK, April, 29 - 30, 2015

6th World Congress on Biotechnology


Hyderabad, India, November, 30 - December, 02, 2015

10th annual Cold Chain Distribution Conference and Exhibition


Victoria Park Plaza, London, UK, December, 3 - 4, 2015
Gate2Biotech - Biotechnology portal introduction

Having the status of the official portal for Czech biotechnology, Gate2Biotech serves to biotechnology companies, suppliers, investors, institutions, students and general public interested in biotechnology.
The portal is dedicated to the following subjects: plant and animal ...
unites biotechnology community
produces biotechnology report
completes biotech database
monitors latest news in biotechnology
encourages innovative ideas
searches investors
facilitate worldwide awareness of biotechnology