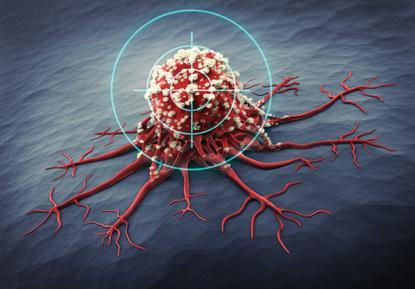 Credit: psdesign1 - Fotolia.com
27.5.2015: Japanese researchers have developed adaptable nano-capsules that can help in the diagnosis of glioblastoma cells – a highly invasive form of brain tumour. Polymersomes are hollow, synthetic, nano-sized capsules. They have been extensively studied for their potential in the targeted delivery of drugs within the body. PICsomes are a novel class of polymersomes that were recently developed in Japan. They are made by mixing electrolyte groups formed of positively and negatively charged ions.

Credit: Mopic - Fotolia.com
9.2.2015: Plants need nitrogen and carbon to grow. Photosynthesis allows them to take in the latter directly from the air, but they have to procure nitrogen through their roots in the form of organic molecules...
12.4.2015: Brno Life Sciences Seminar – NTA - 22-23 Apr 2015
24.2.2015: A French SME offers a flexible, high-quality, secure, traceable and complete solution for the management and storage of biological and clinical samples. The SME is looking for R&D institution,...
11.8.2014: Understand the valuation concepts and techniques that are commonly applied in the pharma and biotech industries, Pharma-Biotech Product and Company Valuation with Dr. Patrik Frei!

ECOSUD 2015


Val?ncia, Spain, June, 3 - 5, 2015015

Advanced Topics on CELL MODEL SYSTEMS SUMMER SCHOOL


Rome, Italy, June, 8 - 12, 2015

Biodefense World Summit


Hyatt Regency Bethesda, Bethesda, MD, June, 22 - 26, 2015
Gate2Biotech - Biotechnology portal introduction

Having the status of the official portal for Czech biotechnology, Gate2Biotech serves to biotechnology companies, suppliers, investors, institutions, students and general public interested in biotechnology.
The portal is dedicated to the following subjects: plant and animal ...
unites biotechnology community
produces biotechnology report
completes biotech database
monitors latest news in biotechnology
encourages innovative ideas
searches investors
facilitate worldwide awareness of biotechnology