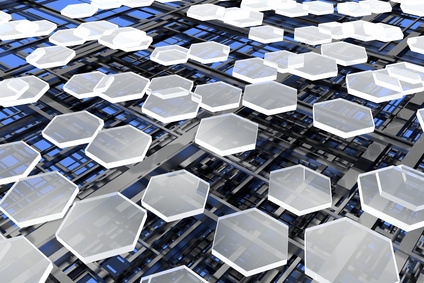 Credit: I.M.Redesiuk - Fotolia.com
22.3.2017: How do you make a bespoke material with graphene-like properties? By putting bacteria to work using a 3D printer. Such bacteria could create brand new materials. For example, if you could use bacteria to print a substance resembling graphene – the 2D material made of single-atom layers of carbon – the end product might have similar desirable properties. When placed on sheets of graphene oxide, certain bacteria can turn it into a reduced version of the compound, which shares many properties with graphene but is easier to produce in large...
7.12.2015: Currently, we solve three main tasks using Arabidopsis thaliana as model: 1. Genetic determination of metabolome pathway connected to prenylflavonoid and lupulin production in hop. 2. Study of...

Credit: angellodeco - Fotolia.com
14.3.2017: More than 400 decision makers and professionals attended PHARM Connect this year from over 25 countries with the same purpose: sharing their experiences, building new partnerships, finding the best...

Credit: EEN
13.3.2017: An Italian SME is looking for new solutions for rodenticide products in alternative to currently used anticoagulant technology. More specifically the SME is interested in identifying new substances...
11.8.2014: Understand the valuation concepts and techniques that are commonly applied in the pharma and biotech industries, Pharma-Biotech Product and Company Valuation with Dr. Patrik Frei!
Drug Discovery 2017


Holiday Inn Kensington Forum, London, UK, March, 27 - 28, 2017

Asthma & COPD 2017


Holiday Inn Kensington, London UK, March, 29 - 30, 2017

Controlled Release Delivery


Holiday Inn Kensington Forum, London UK, April, 3 - 4, 2017
Gate2Biotech - Biotechnology portal introduction

Having the status of the official portal for Czech biotechnology, Gate2Biotech serves to biotechnology companies, suppliers, investors, institutions, students and general public interested in biotechnology.
The portal is dedicated to the following subjects: plant and animal ...
unites biotechnology community
produces biotechnology report
completes biotech database
monitors latest news in biotechnology
encourages innovative ideas
searches investors
facilitate worldwide awareness of biotechnology