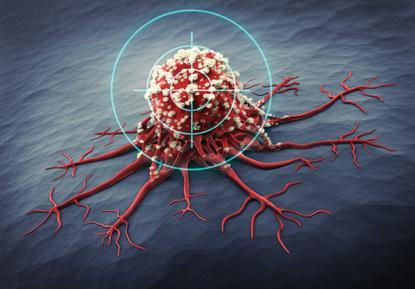 Credit: psdesign1 - Fotolia.com
30.3.2015: An experimental drug that attacks brain tumor tissue by crippling the cells' energy source called the mitochondria has passed early tests in animal models and human tissue cultures, say Houston Methodist scientists. Houston Methodist Kenneth R. Peak Brain & Pituitary Tumor Center Director David S. Baskin, M.D., and Peak Center Head of Research Martyn Sharpe, Ph.D. designed a drug called MP-MUS that destroyed 90 to 95 percent of malignant glioma cells ...

Credit: Mopic - Fotolia.com
9.2.2015: Plants need nitrogen and carbon to grow. Photosynthesis allows them to take in the latter directly from the air, but they have to procure nitrogen through their roots in the form of organic molecules...

Credit: CONTIPRO
30.3.2015: When new medicines are invented, the drug may hit the intended target and nullify the symptoms, but nailing a bull's eye - one that produces zero side effects - can be quite elusiv...
24.2.2015: A French SME offers a flexible, high-quality, secure, traceable and complete solution for the management and storage of biological and clinical samples. The SME is looking for R&D institution,...
11.8.2014: Understand the valuation concepts and techniques that are commonly applied in the pharma and biotech industries, Pharma-Biotech Product and Company Valuation with Dr. Patrik Frei!

8th Annual Proteins & Antibodies Congress


London, UK, April, 2 - 3, 2014

Asthma and COPD 2015


Holiday Inn Regents Pak Hotel, London UK, April, 13 - 14, 2015

1st European Conference on Pharmaceutics: Drug Delivery


Reims, France, April, 13 - 14, 2015
Gate2Biotech - Biotechnology portal introduction

Having the status of the official portal for Czech biotechnology, Gate2Biotech serves to biotechnology companies, suppliers, investors, institutions, students and general public interested in biotechnology.
The portal is dedicated to the following subjects: plant and animal ...
unites biotechnology community
produces biotechnology report
completes biotech database
monitors latest news in biotechnology
encourages innovative ideas
searches investors
facilitate worldwide awareness of biotechnology