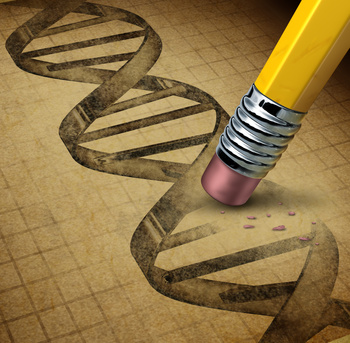 Credit:
freshidea - fotolia.com
22.2.2017: Scientists at the Center for Genome Engineering, within the Institute for Basic Science (IBS), in collaboration with KIM Eunji (ToolGen Inc.) and KIM Jeong Hun (Seoul National University) have engineered the smallest CRISPR-Cas9 to date, delivered it to the muscle cells and in the eyes of mice via adeno-associated viruses (AAV) and used it to modify a gene causing blindness. Published on Nature Communications, this CRISPR-Cas9 system, originated from Campylobacter jejuni (CjCas9), is expected to become a useful therapeutic tool against common...
7.12.2015: Currently, we solve three main tasks using Arabidopsis thaliana as model: 1. Genetic determination of metabolome pathway connected to prenylflavonoid and lupulin production in hop. 2. Study of...

Credit: Photonbleu - Fotolia.com
31.10.2016: Welcome to PHARM Connect the largest and most important pharmaceutical and biotechnology business summit in Central Eastern Europe, taking place for the seventh time on 22-23 February 2017 in...

Credit: EEN
9.12.2016: A UK-based pharmaceutical SME is looking for novel small molecules with immune-oncology activity especially in regard to difficult to treat cancers. The SME will further develop these novel compounds...
11.8.2014: Understand the valuation concepts and techniques that are commonly applied in the pharma and biotech industries, Pharma-Biotech Product and Company Valuation with Dr. Patrik Frei!
5th Annual Pharmacovigilance Forum


Berlin, Germany, March, 2 - 3, 2017

Paediatric Clinical Trials


Copthorne Tara Hotel, London, UK, March, 20 - 21, 2017

Superbugs & Superdrugs conference


London, GB, March, 20 - 21, 2017
Gate2Biotech - Biotechnology portal introduction

Having the status of the official portal for Czech biotechnology, Gate2Biotech serves to biotechnology companies, suppliers, investors, institutions, students and general public interested in biotechnology.
The portal is dedicated to the following subjects: plant and animal ...
unites biotechnology community
produces biotechnology report
completes biotech database
monitors latest news in biotechnology
encourages innovative ideas
searches investors
facilitate worldwide awareness of biotechnology