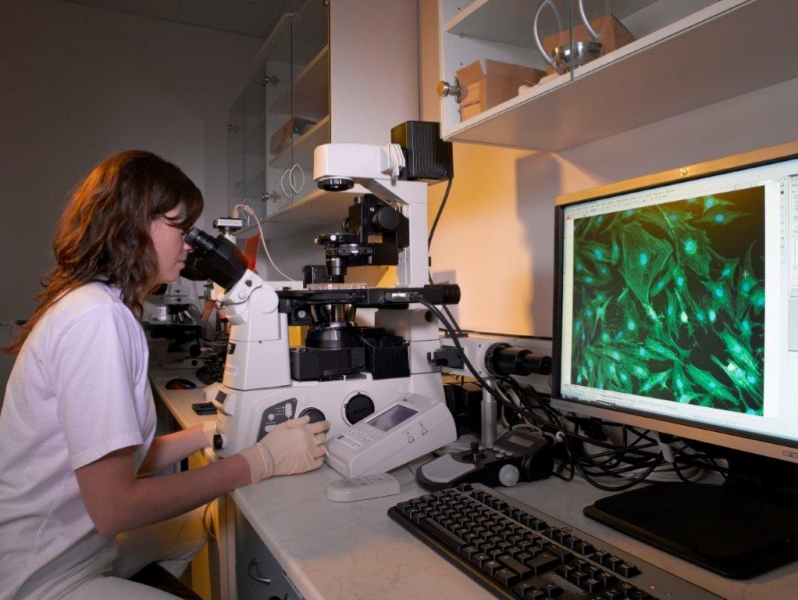 Credit: CONTIPRO
30.10.2014: Scientists used pluripotent stem cells to generate functional, three-dimensional human stomach tissue in a laboratory -- creating an unprecedented tool for researching the development and diseases of an organ central to several public health crises, ranging from cancer to diabetes. Scientists at Cincinnati Children's Hospital Medical Center report Oct. 29 in Nature they used human pluripotent stem cells -- which can become any cell type in the body -- to grow a miniature version of the stomach.

Credit: goa novi - Fotolia
27.10.2014: The upper respiratory tract is the first line of defense against air pollutants, including allergens, bacteria and environmental toxicants. Finger-like protrusions called cilia on the surface of the...

Credit: luchshen - Fotolia.com
30.10.2014: A new technique makes it possible to quickly detect the presence of drugs or to monitor certain medical conditions using only a single drop of blood or urine, representing a potential tool for...
30.10.2014: A German biotech company is looking for new bioactive compounds of plant origin in order to co-develop and/or in-license bioactive food supplements for metabolic and mental performa...
11.8.2014: Understand the valuation concepts and techniques that are commonly applied in the pharma and biotech industries, Pharma-Biotech Product and Company Valuation with Dr. Patrik Frei!
Ecochem


Basel, Switzerland, November, 11 - 13, 2014

2nd International Conference on Medical, Environmental and Bio-technology (ICMEB 2014)


Auckland, New Zealand , November, 12 - 13, 2014

ELLS Scientific Student Conference 2014 \Brave New Thinking - Brave New Sciences - Brave New World\


Warsaw University of Life Sciences, Poland, November, 14 - 15, 2014
Gate2Biotech - Biotechnology portal introduction

Having the status of the official portal for Czech biotechnology, Gate2Biotech serves to biotechnology companies, suppliers, investors, institutions, students and general public interested in biotechnology.
The portal is dedicated to the following subjects: plant and animal ...
unites biotechnology community
produces biotechnology report
completes biotech database
monitors latest news in biotechnology
encourages innovative ideas
searches investors
facilitate worldwide awareness of biotechnology