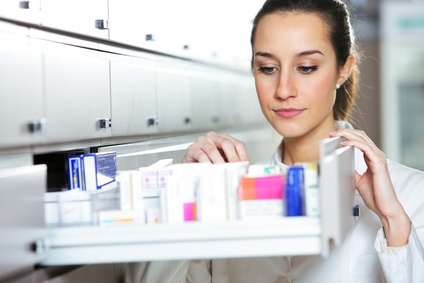 Credit: stokkete - Fotolia.com
27.4.2016: England's public health agency has launched an "incident response" after discovering more cases of gonorrhoea that are resistant to nearly all antibiotics. Gonorrhoea, also known as "the clap", was largely controlled by antibiotics after the second world war. But the bacteria readily acquire genes for resisting drugs, and by 2012, the World Health Organization warned that strains of the infection were appearing that resisted nearly all classes of antibiotics.
7.12.2015: Currently, we solve three main tasks using Arabidopsis thaliana as model: 1. Genetic determination of metabolome pathway connected to prenylflavonoid and lupulin production in hop. 2. Study of...

Credit: Kredit: kalafoto - Fotolia.com
19.1.2016: Amsterdam, January 12, 2016 – On the 17th of May, professionals from cold & supply chain, logistics, distribution, warehousing, quality assurance and validation, sales and operations planning,...

Credit: EEN
8.4.2016: A French SME offers a new and 100 % safe encapsulation technology for oily products. This technology is based on a patented process to prepare microspheres from agro-based shell material. Pilot scale...
3.2.2016: We are organizing a summer school to be held on June 20th-24th, 2016 at Research Establishment of National Research Council of Italy in Rome, and we would very much like to insert the advertisement...


Alzheimers 2016


Holiday Inn Kensington Forum, London UK, May, 10 - 11, 2016

6th Annual Life Science Cold Chain & Product Handling: Temperature Controlled Logistics


Amsterdam, the Netherlands, May, 17-19, 2016

10th Annual Clinical Trial Logistics 2016


London, UK, May, 18 - 19, 2016
Gate2Biotech - Biotechnology portal introduction

Having the status of the official portal for Czech biotechnology, Gate2Biotech serves to biotechnology companies, suppliers, investors, institutions, students and general public interested in biotechnology.
The portal is dedicated to the following subjects: plant and animal ...
unites biotechnology community
produces biotechnology report
completes biotech database
monitors latest news in biotechnology
encourages innovative ideas
searches investors
facilitate worldwide awareness of biotechnology