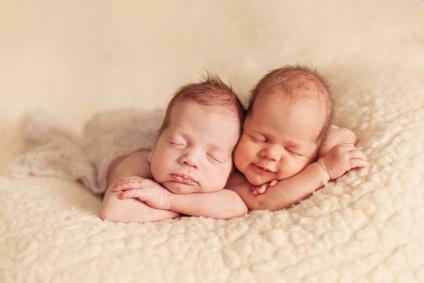 Credit: lemuana - Fotolia.com
2.12.2016: Methods for replacing the abnormal mitochondria in their eggs might not always work, but are safer than existing techniques for selecting embryos and so should be allowed, says a key scientific report. The first ever use of mitochondrial replacement therapy to prevent children inheriting disease was in 2015. A US team carried out the procedure in Mexico for a Jordanian couple, and an apparently healthy baby was born earlier this year, New Scientist revealed in September. But most countries either have no specific regulations, as is the case...
7.12.2015: Currently, we solve three main tasks using Arabidopsis thaliana as model: 1. Genetic determination of metabolome pathway connected to prenylflavonoid and lupulin production in hop. 2. Study of...

Credit: Photonbleu - Fotolia.com
31.10.2016: Welcome to PHARM Connect the largest and most important pharmaceutical and biotechnology business summit in Central Eastern Europe, taking place for the seventh time on 22-23 February 2017 in...

Credit: EEN
7.11.2016: A Belgian SME active in molecular diagnostics field, in collaboration with a UK laboratory and contract research organisation, offers the most comprehensive precision oncology test able to identify...
11.8.2014: Understand the valuation concepts and techniques that are commonly applied in the pharma and biotech industries, Pharma-Biotech Product and Company Valuation with Dr. Patrik Frei!

32nd Ernst Klenk Symposium in Molecular Medicine


Cologne, Germany , December, 08 - 10, 2016

11th annual Cold Chain Distribution Conference and Exhibition


Park Plaza Victoria, London, UK , December, 12 - 13, 2016

SOCIAL MEDIA IN THE PHARMACEUTICAL INDUSTRY - workshop


Holiday Inn Kensington Forum, London, UK, January, 17, 2017
Gate2Biotech - Biotechnology portal introduction

Having the status of the official portal for Czech biotechnology, Gate2Biotech serves to biotechnology companies, suppliers, investors, institutions, students and general public interested in biotechnology.
The portal is dedicated to the following subjects: plant and animal ...
unites biotechnology community
produces biotechnology report
completes biotech database
monitors latest news in biotechnology
encourages innovative ideas
searches investors
facilitate worldwide awareness of biotechnology