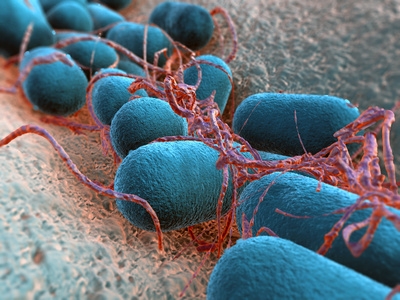 Credit: Gunnar Assmy - Fotolia.com
24.7.2014: A team of researchers from the University of Wisconsin has identified 46 genes in Escherichia coli that are necessary for its survival at exceptionally high levels of radiation. The paper appears ahead of print in the Journal of Bacteriology. "The research has revealed new pathways of cellular self-repair, including DNA pathways that in humans that may help protect us from cancer," says corresponding author Michael M. Cox.
Credit: Kredit: Guido Vrola - Fotolia.com
13.1.2014: Researchers at the University of Copenhagen, Rigshospitalet and Herlev Hospital have identified a clear link between narrowed heart valves and a special lipoprotein in the blood. In the long term,...
17.7.2014: New Iam CMV provides speed and accuracy for the diagnosis and monitoring of CMV infection in immunocompromised patients. DiaSorin strengthens its infectious disease diagnostic portfolio with the...
24.6.2014: A research group from an Andalusian university and the medical Andalusian health service, have recently demonstrated that there is an altered Redox state in the serum of patients with early...

Credit: Hana Kupková foto
26.12.2013: The Vienna Biocenter Summer School provides a unique opportunity for 25 undergraduate students to work side by side with leading researchers in a dynamic scientific environment. Our program aims to...
The 17th International Symposium on Silicon Chemistry


Berlín, Německo, August, 3 - 8, 2014

BIT\s 3rd Annual World Congress of Agriculture-2014 (WCA2014)


Changchun, China, August, 29 - 31, 2014

BIT\s 3rd Annual World Congress of Food-2014 (FOOD2014)


Changchun, China, August, 29 - 31, 2014
Gate2Biotech - Biotechnology portal introduction

Having the status of the official portal for Czech biotechnology, Gate2Biotech serves to biotechnology companies, suppliers, investors, institutions, students and general public interested in biotechnology.
The portal is dedicated to the following subjects: plant and animal ...
unites biotechnology community
produces biotechnology report
completes biotech database
monitors latest news in biotechnology
encourages innovative ideas
searches investors
facilitate worldwide awareness of biotechnology