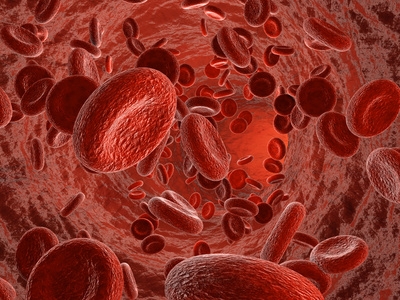 Credit: Kredit: Guido Vrola - Fotolia.com
26.5.2017: For the first time ever, blood-producing stem cells have been generated in a lab. Two separate teams of researchers have come up with differing ground-breaking methods to generate these important blood-forming cells, paving the way for the development of treatments for a variety of blood diseases and also offering a clear path towards an unlimited supply of lab-made blood for transfusions. For almost 20 years, scientists have been searching for a way to use human embryonic stem cells to make blood-forming stem cells.
7.12.2015: Currently, we solve three main tasks using Arabidopsis thaliana as model: 1. Genetic determination of metabolome pathway connected to prenylflavonoid and lupulin production in hop. 2. Study of...

Credit: angellodeco - Fotolia.com
14.3.2017: More than 400 decision makers and professionals attended PHARM Connect this year from over 25 countries with the same purpose: sharing their experiences, building new partnerships, finding the best...

Credit: EEN
3.5.2017: A Slovenian research institute developed protein patches applicable for healing chronic skin wounds rapidly and cost efficiently. Patches are biodegradable – disappearing in the wound, leaving no...
11.8.2014: Understand the valuation concepts and techniques that are commonly applied in the pharma and biotech industries, Pharma-Biotech Product and Company Valuation with Dr. Patrik Frei!
Pre-Filled Syringes West Coast 2017


Hyatt Regency, Mission Bay, San Diego, California, USA, June, 5 - 6, 2017

4th annual Allergies Conference 2017


London, UK, June, 6 - 7, 2017

4th annual Allergies Conference 2017


London, UK , June, 6 - 7, 2017
Gate2Biotech - Biotechnology portal introduction

Having the status of the official portal for Czech biotechnology, Gate2Biotech serves to biotechnology companies, suppliers, investors, institutions, students and general public interested in biotechnology.
The portal is dedicated to the following subjects: plant and animal ...
unites biotechnology community
produces biotechnology report
completes biotech database
monitors latest news in biotechnology
encourages innovative ideas
searches investors
facilitate worldwide awareness of biotechnology