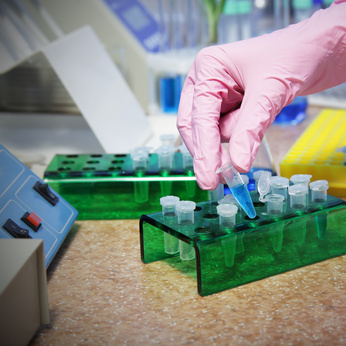 Credit:
Chepko Danil - Fotolia.com
24.3.2017: Memphis Meats has just served up chicken and duck meat cultivated in a lab from poultry cells, meaning no animals were harmed in the making of the meal. Along with the ethical issues of animal cruelty that surround a carnivorous diet, feeding, breeding and keeping livestock for food has an enormous environmental impact. The animals burp more greenhouse gases into the air than all modes of human transport, and require large swathes of land to be cleared, not to mention all the food, water, and care they need. Studies show that growing meat in...
7.12.2015: Currently, we solve three main tasks using Arabidopsis thaliana as model: 1. Genetic determination of metabolome pathway connected to prenylflavonoid and lupulin production in hop. 2. Study of...

Credit: angellodeco - Fotolia.com
14.3.2017: More than 400 decision makers and professionals attended PHARM Connect this year from over 25 countries with the same purpose: sharing their experiences, building new partnerships, finding the best...

Credit: EEN
24.3.2017: A Technical University from Romania is looking for research partners in the field of Nano and Microtechnologies. The current project deals with a completely novel method of fluid manipulation...
11.8.2014: Understand the valuation concepts and techniques that are commonly applied in the pharma and biotech industries, Pharma-Biotech Product and Company Valuation with Dr. Patrik Frei!
Asthma & COPD 2017


Holiday Inn Kensington, London UK, March, 29 - 30, 2017

Controlled Release Delivery


Holiday Inn Kensington Forum, London UK, April, 3 - 4, 2017

9th Adaptive Designs in Clinical Trials


Copthorne Tara Hotel, London, UK, April, 3 - 4, 2017
Gate2Biotech - Biotechnology portal introduction

Having the status of the official portal for Czech biotechnology, Gate2Biotech serves to biotechnology companies, suppliers, investors, institutions, students and general public interested in biotechnology.
The portal is dedicated to the following subjects: plant and animal ...
unites biotechnology community
produces biotechnology report
completes biotech database
monitors latest news in biotechnology
encourages innovative ideas
searches investors
facilitate worldwide awareness of biotechnology