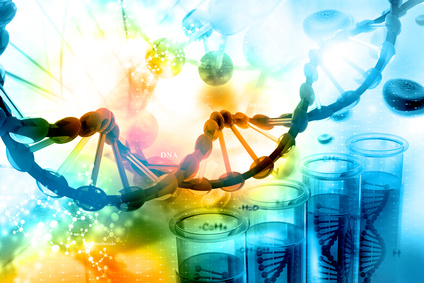 Credit:
hywards - fotolia.com
27.6.2016: DNA may be the blueprint of life, but it's also a molecule made from just a few simple chemical building blocks. Among its properties is the ability to conduct an electrical charge, making one of the hottest areas in engineering a race to develop novel, low-cost nanoelectronic devices. Now, a team led by ASU Biodesign Institute researcher Nongjian (N.J.) Tao and Duke theorist David Beratan has been able to understand and manipulate DNA to more finely tune the flow of electricity through it.
7.12.2015: Currently, we solve three main tasks using Arabidopsis thaliana as model: 1. Genetic determination of metabolome pathway connected to prenylflavonoid and lupulin production in hop. 2. Study of...

Credit: Kredit: kalafoto - Fotolia.com
19.1.2016: Amsterdam, January 12, 2016 – On the 17th of May, professionals from cold & supply chain, logistics, distribution, warehousing, quality assurance and validation, sales and operations planning,...

Credit: EEN
6.6.2016: An Israeli company has developed and manufactures nanodiamond powder obtained by unique technology using laser treatment of carbon soot, free of detonation drawbacks. Looking for commercial agreement...
11.8.2014: Understand the valuation concepts and techniques that are commonly applied in the pharma and biotech industries, Pharma-Biotech Product and Company Valuation with Dr. Patrik Frei!


Lyophilisation Europe


Holiday Inn Kensignton Forum, London UK, July, 04 - 05, 2016

Peptides event


London, UK, July, 6 - 7, 2016

Allergies 2016


Holiday Inn Kensington Forum, London UK, July, 06 - 07, 2016
Gate2Biotech - Biotechnology portal introduction

Having the status of the official portal for Czech biotechnology, Gate2Biotech serves to biotechnology companies, suppliers, investors, institutions, students and general public interested in biotechnology.
The portal is dedicated to the following subjects: plant and animal ...
unites biotechnology community
produces biotechnology report
completes biotech database
monitors latest news in biotechnology
encourages innovative ideas
searches investors
facilitate worldwide awareness of biotechnology