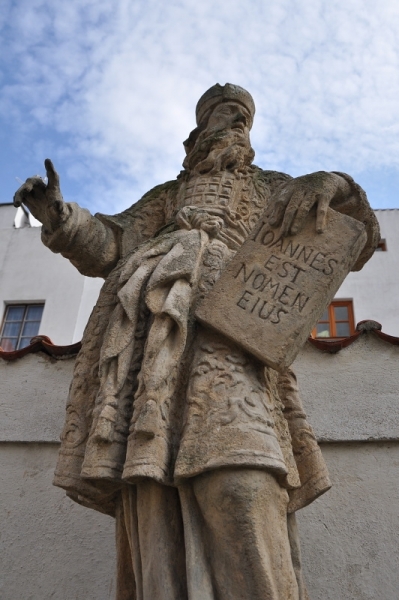 Credit: Hana Kupková foto
11.12.2013: An international project has developed a free and open public resource that will bring much-needed transparency to the murky and contentious world of gene patenting. In a paper from Cambia and Queensland University of Technology (QUT) published in this week's Nature Biotechnology journal, researchers revealed that overworked patent offices are struggling to keep up with the rapid explosion in information and technology that genetic sequences represent.

Credit: Marek Kosmal - Fotolia.com
4.12.2013: Tyndall National Institute and its collaborators are unravelling how atoms vibrate and change when hit with intense bursts of light. The ground-breaking work has been recognised through publication...

Credit: koya79 - Fotolia.com
11.12.2013: In the companies active in the Central and Eastern European life science sector residues a huge R&D potential. Then why CEE region is not one of the world leaders in this area? This potential remains...
6.12.2013: A UK manufacturer of consumer goods is searching for technologies for rapid identification of airborne microbial contamination, to genus level. Solutions must be at least as sensitive as the contact...

Credit: luchshen - Fotolia.com
16.9.2013: This one-day course is designed to convey the theory needed to successfully plan and perform your real-time PCR experiments. Attendees will learn how to analyze samples in a qualitative and...
2nd International Conference on Environment, Chemistry and Biology (ICECB 2013)


Stockholm, Sweden , December, 13 - 14, 2013

4th Journal Conference on Bioscience, Biochemistry and Bioinformatics (JCBBB 2013 4th)


Stockholm, Sweden , December, 13 - 14, 2013

4th International Conference on Bioscience, Biochemistry and Bioinformatics


Melbourne, Australia , January, 4 - 5, 2014
Gate2Biotech - Biotechnology portal introduction

Having the status of the official portal for Czech biotechnology, Gate2Biotech serves to biotechnology companies, suppliers, investors, institutions, students and general public interested in biotechnology.
The portal is dedicated to the following subjects: plant and animal ...
unites biotechnology community
produces biotechnology report
completes biotech database
monitors latest news in biotechnology
encourages innovative ideas
searches investors
facilitate worldwide awareness of biotechnology