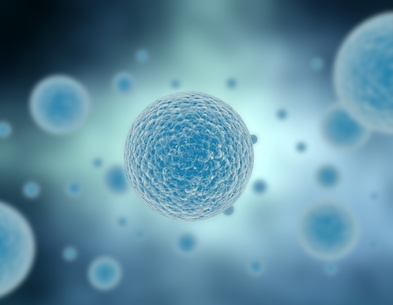 Credit: Jezper - Fotolia.com
18.4.2014: Now researchers have sequenced the entire genome and all the RNA products of the most important pathogenic lineage of Cryptococcus neoformans, a strain called H99. The results, which appear April 17 in PLOS Genetics, also describe a number of genetic changes that can occur after laboratory handling of H99 that make it more susceptible to stress, hamper its ability to sexually reproduce and render it less virulent. The study provides a playbook that can be used to understand how the pathogen causes disease and develop methods to keep it from...
Credit: Kredit: Guido Vrola - Fotolia.com
13.1.2014: Researchers at the University of Copenhagen, Rigshospitalet and Herlev Hospital have identified a clear link between narrowed heart valves and a special lipoprotein in the blood. In the long term,...
15.4.2014: London, UK 25 th March 2014 – The SynBioBeta London 2014 Conference announced today an extended program for Wednesday 2 nd April which will begin with a special presentation of The Lean Launchpad for...
18.4.2014: A French faculty has set up a technical platform coupling 2 complementary scientific domains on microbial biodiversity: genetic analysis and fermentation. Genetic analysis enables genotyping and...

Credit: Hana Kupková foto
26.12.2013: The Vienna Biocenter Summer School provides a unique opportunity for 25 undergraduate students to work side by side with leading researchers in a dynamic scientific environment. Our program aims to...
Professor Assistant

Dean of the Faculty of Tropical AgriSciences at the Czech University of Life Sciences Prague...

Postdoc research fellow

Centrum výzkumu globální změny AV ČR, v. v. i. vyhlašuje v souladu se zákonem č. 283/1992 Sb. o...

Laboratory Staff

Médecins Sans Fronti?res (Lékaři bez hranic) is an International medical and humanitarian...
7th Annual Congress of Industrial Biotechnology (IBIO2014)


Dalian, China, April, 25 - 28, 2014

Microbiome / Microbiota R&D and Business Collaboration Forum


London, United Kingdom, April, 28 - 29, 2014

Strategic Protein Formulation & Drug Delivery


Barcelona, Spain, April 28-30, 2014
Gate2Biotech - Biotechnology portal introduction

Having the status of the official portal for Czech biotechnology, Gate2Biotech serves to biotechnology companies, suppliers, investors, institutions, students and general public interested in biotechnology.
The portal is dedicated to the following subjects: plant and animal ...
unites biotechnology community
produces biotechnology report
completes biotech database
monitors latest news in biotechnology
encourages innovative ideas
searches investors
facilitate worldwide awareness of biotechnology