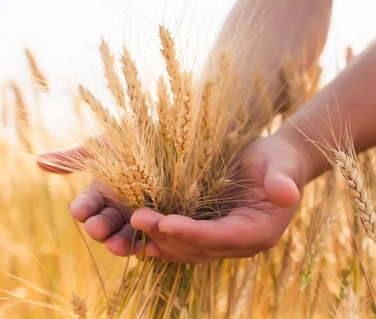 Credit: slasnyi - Fotolia.com
26.4.2017: Researchers at the Enterprise Rent-A-Car Institute for Renewable Fuels at the Donald Danforth Plant Science Center have discovered a gene that influences grain yield in grasses related to food crops. Four mutations were identified that could impact candidate crops for producing renewable and sustainable fuels. Researchers conducted genetic screens to identify genes that may play a role in flower development on the panicle of green foxtail. Green foxtail is a wild relative of the common crop foxtail millet.
7.12.2015: Currently, we solve three main tasks using Arabidopsis thaliana as model: 1. Genetic determination of metabolome pathway connected to prenylflavonoid and lupulin production in hop. 2. Study of...

Credit: angellodeco - Fotolia.com
14.3.2017: More than 400 decision makers and professionals attended PHARM Connect this year from over 25 countries with the same purpose: sharing their experiences, building new partnerships, finding the best...

Credit: EEN
24.3.2017: A Technical University from Romania is looking for research partners in the field of Nano and Microtechnologies. The current project deals with a completely novel method of fluid manipulation...
11.8.2014: Understand the valuation concepts and techniques that are commonly applied in the pharma and biotech industries, Pharma-Biotech Product and Company Valuation with Dr. Patrik Frei!
Pharmaceutical Freeze Drying Technology


Copthorne Tara Hotel, London UK, May, 8 - 9, 2017

Orphan Drugs and Rare Diseases Europe 2017


Crowne Plaza, Potsdamer Platz, Berlin, Germany, May, 15 - 16, 2017

11th Pharmaceutical Logistics


Copthorne Tara Hotel, London, UK, May, 18 - 19, 2017
Gate2Biotech - Biotechnology portal introduction

Having the status of the official portal for Czech biotechnology, Gate2Biotech serves to biotechnology companies, suppliers, investors, institutions, students and general public interested in biotechnology.
The portal is dedicated to the following subjects: plant and animal ...
unites biotechnology community
produces biotechnology report
completes biotech database
monitors latest news in biotechnology
encourages innovative ideas
searches investors
facilitate worldwide awareness of biotechnology