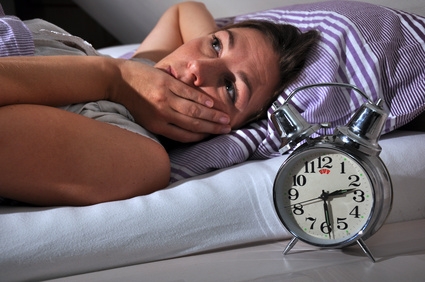 Credit: Dan Race - Fotolia.com
22.8.2014: Scientists at the Salk Institute for Biological Studies have identified a gene that regulates sleep and wake rhythms. The discovery of the role of this gene, called Lhx1, provides scientists with a potential therapeutic target to help night-shift workers or jet lagged travelers adjust to time differences more quickly. The results, published in eLife, can point to treatment strategies for sleep problems caused by a variety of disorders.

Credit: Daniel Strauch - Fotolia.com
18.8.2014: ARS scientists are looking within for environmentally friendly ways to battle nematodes. Within the nematode, that is. "We want to find out what makes nematodes tick, and what we can do to them to...
22.8.2014: Designing structures and devices that protect the body from shock and vibrations during high-velocity impacts is a universal challenge. Scientists and engineers focusing on this challenge might...
21.8.2014: An Italian company developed a novel class of potential therapeutic agents to treat angiogenesis-driven diseases, including cancer. The company is interested in collaborations for further...
11.8.2014: Understand the valuation concepts and techniques that are commonly applied in the pharma and biotech industries, Pharma-Biotech Product and Company Valuation with Dr. Patrik Frei!
BIT\s 3rd Annual World Congress of Agriculture-2014 (WCA2014)


Changchun, China, August, 29 - 31, 2014

BIT\s 3rd Annual World Congress of Food-2014 (FOOD2014)


Changchun, China, August, 29 - 31, 2014

3rd ICIS European Surfactants Conference


Berlin, Germany, September, 4 - 5, 2014
Gate2Biotech - Biotechnology portal introduction

Having the status of the official portal for Czech biotechnology, Gate2Biotech serves to biotechnology companies, suppliers, investors, institutions, students and general public interested in biotechnology.
The portal is dedicated to the following subjects: plant and animal ...
unites biotechnology community
produces biotechnology report
completes biotech database
monitors latest news in biotechnology
encourages innovative ideas
searches investors
facilitate worldwide awareness of biotechnology