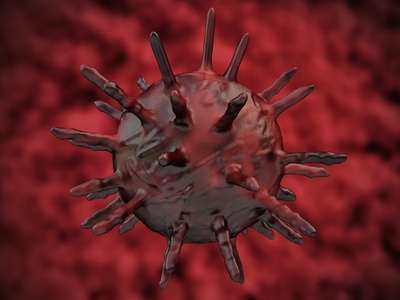 Credit:
Nikita Kuzmenkov - Fotolia.com
11.10.2019: A virus that infects koalas is steadily integrating itself into their DNA, ensuring that it is passed down from generation to generation. But the koala genome is defending itself, revealing that DNA has its own immune system to shut down invaders. The virus, called koala retrovirus (KoRV), is linked to weakened immunity, cancer, and chlamydia infection in koalas. All retroviruses hijack the DNA in some cells of their host's body, but not all of them manage to be transmitted to the host's offspring. Almost all known retrovirus genome...
7.12.2015: Currently, we solve three main tasks using Arabidopsis thaliana as model: 1. Genetic determination of metabolome pathway connected to prenylflavonoid and lupulin production in hop. 2. Study of...

Credit: angellodeco - Fotolia.com
14.3.2017: More than 400 decision makers and professionals attended PHARM Connect this year from over 25 countries with the same purpose: sharing their experiences, building new partnerships, finding the best...

Credit: EEN
3.5.2017: A Slovenian research institute developed protein patches applicable for healing chronic skin wounds rapidly and cost efficiently. Patches are biodegradable – disappearing in the wound, leaving no...
11.8.2014: Understand the valuation concepts and techniques that are commonly applied in the pharma and biotech industries, Pharma-Biotech Product and Company Valuation with Dr. Patrik Frei!
postdoc in the Laboratory of Cell Differentiation, Department of Experimental Biology, Faculty of Science, Masaryk University, Brno, Czech Republic.

Position: postdoc in the Laboratory of Cell Differentiation, Department of Experimental Biology,...

Scientist, Antibody-Drug Conjugate program

  For my client, prestigious biotechnological company, I am looking for Scientist. Position...

Specialist in Process Development

For my client, prestigious biotechnological company I am looking for Specialist in Process...
Highly Potent Active Pharmaceutical Ingredients USA (HPAPI) Conference


Sheraton Boston Hotel, Boston USA, October 21-23, 2019

Respiratory Drug Delivery


Copthorne Tara Hotel, London, UK, November 13-14, 2019

SMi Group's 12th Annual Conference and Exhibition: Pre-Filled Syringes and Injectable Drug Devices


Copthorne Tara Hotel, Kensington, UK, January 15 - 16, 2020
Gate2Biotech - Biotechnology portal introduction

Having the status of the official portal for Czech biotechnology, Gate2Biotech serves to biotechnology companies, suppliers, investors, institutions, students and general public interested in biotechnology.
The portal is dedicated to the following subjects: plant and animal ...
unites biotechnology community
produces biotechnology report
completes biotech database
monitors latest news in biotechnology
encourages innovative ideas
searches investors
facilitate worldwide awareness of biotechnology