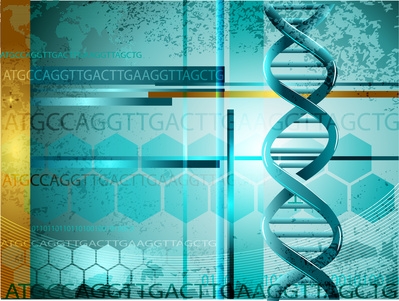 Credit: Danielle Bonardelle - Fotolia.com
4.3.2015: Rigorous analysis of the structures of thousands of plant proteins by Tetsuya Sakurai and colleagues from the RIKEN Center for Sustainable Resource Science has led to the construction of a database that will help scientists identify the functions of more plant genes. Although the complete genomes have been sequenced for a number of plants and their genes have been identified, the functions of many of these genes remain unknown.

Credit: Mopic - Fotolia.com
9.2.2015: Plants need nitrogen and carbon to grow. Photosynthesis allows them to take in the latter directly from the air, but they have to procure nitrogen through their roots in the form of organic molecules...

Credit: Mopic - Fotolia.com
4.3.2015: Scientists have identified a biological clock that provides vital clues about how long a person is likely to live. Researchers studied chemical changes to DNA that take place over a lifetime, and...
24.2.2015: A French SME offers a flexible, high-quality, secure, traceable and complete solution for the management and storage of biological and clinical samples. The SME is looking for R&D institution,...
11.8.2014: Understand the valuation concepts and techniques that are commonly applied in the pharma and biotech industries, Pharma-Biotech Product and Company Valuation with Dr. Patrik Frei!

Superbugs and Superdrugs


London, United Kingdom, March, 25 - 26, 2015

Paediatric Clinical Trials


Holiday Inn Regents Park Hotel, London UK, March, 25 - 26, 2015

Nanotechnology, Biotechnology and Spectroscopy: tools of success in the coming Era


Cataract Pyramids 5 stars Resort Giza, Egypt, March, 27 - 29, 2015
Gate2Biotech - Biotechnology portal introduction

Having the status of the official portal for Czech biotechnology, Gate2Biotech serves to biotechnology companies, suppliers, investors, institutions, students and general public interested in biotechnology.
The portal is dedicated to the following subjects: plant and animal ...
unites biotechnology community
produces biotechnology report
completes biotech database
monitors latest news in biotechnology
encourages innovative ideas
searches investors
facilitate worldwide awareness of biotechnology