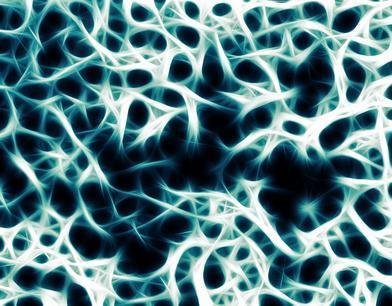 Credit: DeVIce - Fotolia.com
21.11.2014: UCLA biochemists have created the largest-ever protein that self-assembles into a molecular "cage." The research could lead to synthetic vaccines that protect people from the flu, HIV and other diseases. At a size hundreds of times smaller than a human cell, it also could lead to new methods of delivering pharmaceuticals inside of cells, or to the creation of new nanoscale materials.

Credit: auimeesri - Fotolia.com
17.11.2014: The Dead Sea is one of the most hypersaline habitats on Earth. The fungus Eurotium rubrum (Eurotiomycetes) is among the few species able to survive there. Here we highlight its adaptive strategies,...

Credit: Juan Gärtner - Fotolia.com
21.11.2014: Johns Hopkins engineers have invented a lab device to give cancer researchers an unprecedented microscopic look at metastasis, the complex way that tumor cells spread through the body, causing more...
13.11.2014: A small German company specialised in restoration and maintenance of lakes, aqua culture, complete building services and planning swimming, natural and chlorinated pools has developed a continuous...
11.8.2014: Understand the valuation concepts and techniques that are commonly applied in the pharma and biotech industries, Pharma-Biotech Product and Company Valuation with Dr. Patrik Frei!

Clinical Operations in Oncology 2014


Amsterdam, NL, November, 25 - 26, 2014

Pharmacovigilance, Drug Safety and Risk Management 2014


Brusel, November, 26 - 27, 2014

2 nd International Summit on Clinical Pharmacy


San Francisco, USA, December, 02 - 03, 2014
Gate2Biotech - Biotechnology portal introduction

Having the status of the official portal for Czech biotechnology, Gate2Biotech serves to biotechnology companies, suppliers, investors, institutions, students and general public interested in biotechnology.
The portal is dedicated to the following subjects: plant and animal ...
unites biotechnology community
produces biotechnology report
completes biotech database
monitors latest news in biotechnology
encourages innovative ideas
searches investors
facilitate worldwide awareness of biotechnology