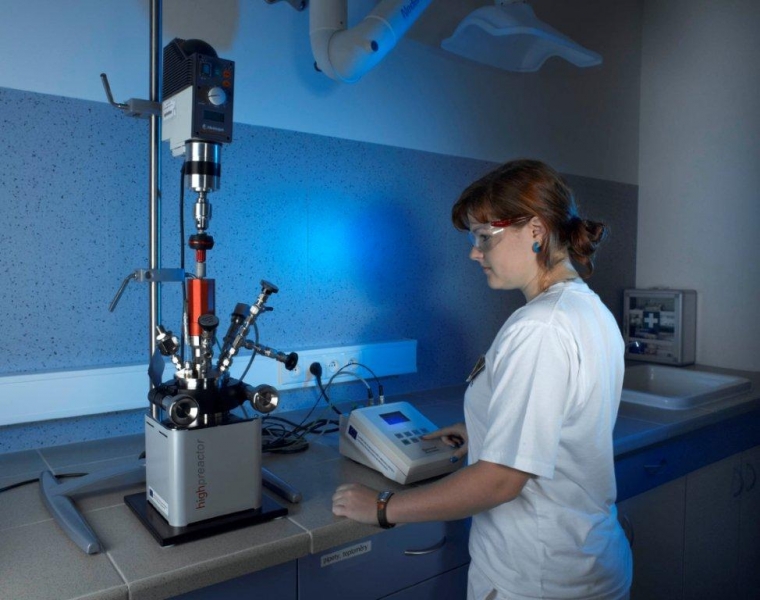 Credit: CONTIPRO
3.8.2015: New technology developed by bioengineers at the University of California, Berkeley, promises to make a workhorse lab tool cheaper, more portable and many times faster by accelerating the heating and cooling of genetic samples with the switch of a light. This turbocharged thermal cycling, described in a paper to be published Friday, July 31, in the journal Light: Science & Application, greatly expands the clinical and research applications of the polymerase chain reaction (PCR) test, with results coming in minutes instead of an hour or...
Credit: luchshen - Fotolia.com
29.7.2015: Adipokinetic hormones (AKHs) are insect neuropeptides that control energy metabolism via the mobilization of stored nutrients, however, their activities also include stimulation of the heart,...

Credit: FotolEdhar - Fotolia.com
11.6.2015: Greenovation Biotech GmbH and the University of Freiburg signed a cooperation contract to preclinically evaluate plant-made recombinant human Factor H (rFH) for treatment of atypical Haemolytic...
4.8.2015: A Bulgarian research institute has developed a fluorogenic substrate for precise dipeptidyl peptidase IV localization applicable in the biomedical and clinical research fields. The research unit...
11.8.2014: Understand the valuation concepts and techniques that are commonly applied in the pharma and biotech industries, Pharma-Biotech Product and Company Valuation with Dr. Patrik Frei!

The 4th Electronic International Interdisciplinary Conference - EIIC 2015


Zilina, Slovakia, August, 10 - 14, 2015

Cancer Vaccines conference


Marriott Regents Park Hotel, London UK, September, 16 - 17, 2015

Biosimilars and Biobetters


Holiday Inn Kensington Forum, London UK, September, 30 - October, 1, 2015
Gate2Biotech - Biotechnology portal introduction

Having the status of the official portal for Czech biotechnology, Gate2Biotech serves to biotechnology companies, suppliers, investors, institutions, students and general public interested in biotechnology.
The portal is dedicated to the following subjects: plant and animal ...
unites biotechnology community
produces biotechnology report
completes biotech database
monitors latest news in biotechnology
encourages innovative ideas
searches investors
facilitate worldwide awareness of biotechnology