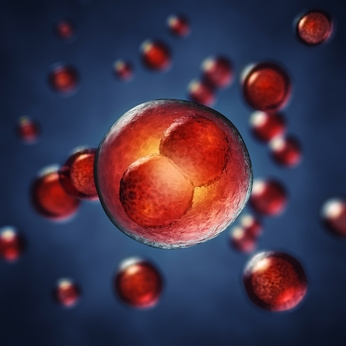 Credit: nobeastsofierce - Fotolia.com
2.9.2015: Researchers from North Carolina State University and the University of North Carolina at Chapel Hill have for the first time created and used a nanoscale vehicle made of DNA to deliver a CRISPR-Cas9 gene-editing tool into cells in both cell culture and an animal model. The CRISPR-Cas system, which is found in bacteria and archaea, protects bacteria from invaders such as viruses.
24.8.2015: Moths and butterflies (Lepidoptera) represent the largest group of organisms with female heterogamety and WZ/ZZ sex chromosome system. The basal moth lineages have a primitive sex chromosome...

Credit: FotolEdhar - Fotolia.com
12.8.2015: Redesigned Sartobind® membrane adsorber capsules offer higher binding capacities, reduced void volumes, less buffer consumption and lower operational costs.
2.9.2015: A UK Research Institute in Northern Ireland has developed a laboratory analysis tool (spectroscopy substrate) which is cheaper and more powerful than others. Surface Enhanced Raman Spectroscopy...
11.8.2014: Understand the valuation concepts and techniques that are commonly applied in the pharma and biotech industries, Pharma-Biotech Product and Company Valuation with Dr. Patrik Frei!


Cancer Vaccines conference


Marriott Regents Park Hotel, London UK, September, 16 - 17, 2015

Molecular Biology Congress & Genetics Forum


DUBAI, United Arab Emirates, September, 17, 2015

Molecular Biology Congress & Genetics Forum


Istambul, Turkey, September, 17 - 20, 2015
Gate2Biotech - Biotechnology portal introduction

Having the status of the official portal for Czech biotechnology, Gate2Biotech serves to biotechnology companies, suppliers, investors, institutions, students and general public interested in biotechnology.
The portal is dedicated to the following subjects: plant and animal ...
unites biotechnology community
produces biotechnology report
completes biotech database
monitors latest news in biotechnology
encourages innovative ideas
searches investors
facilitate worldwide awareness of biotechnology