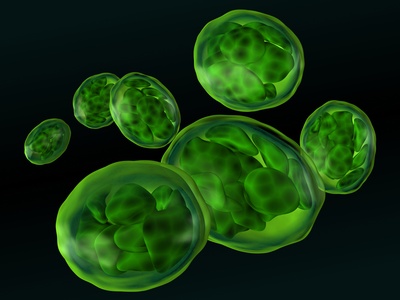 Credit:
Dmitry Knorre - Fotolia.com
23.9.2016: For plants and algae that carry on photosynthesis, light can be too much of a good thing. On a bright, sunny day, a plant might only be able to utilize 20 percent or less of absorbed sunlight. The plant dissipates the excess light energy to prevent damage and oxidative stress, and a process called the xanthophyll cycle helps to flip the switch between energy dissipation and energy utilization. "By manipulating photoprotection in plants, it may be possible to improve the efficiency of photosynthesis ...
7.12.2015: Currently, we solve three main tasks using Arabidopsis thaliana as model: 1. Genetic determination of metabolome pathway connected to prenylflavonoid and lupulin production in hop. 2. Study of...

Credit: Kredit: kalafoto - Fotolia.com
19.1.2016: Amsterdam, January 12, 2016 – On the 17th of May, professionals from cold & supply chain, logistics, distribution, warehousing, quality assurance and validation, sales and operations planning,...

Credit: EEN
8.9.2016: A research institute at a German university offers its know-how and processing technology for the manufacturing of prototypes made of biopolymers and natural fibre composites. The service and the...
11.8.2014: Understand the valuation concepts and techniques that are commonly applied in the pharma and biotech industries, Pharma-Biotech Product and Company Valuation with Dr. Patrik Frei!

Biosimilars Europe 2016


Holiday Inn Kensington Forum, London UK, September, 29 - 30, 2016

European Pharmaceutical Market Access, Pricing and Reimbursement


London, United Kingdom, October, 10 - 11, 2016

GreenPort Congress


Venice, Italy, October, 12 - 14, 2016
Gate2Biotech - Biotechnology portal introduction

Having the status of the official portal for Czech biotechnology, Gate2Biotech serves to biotechnology companies, suppliers, investors, institutions, students and general public interested in biotechnology.
The portal is dedicated to the following subjects: plant and animal ...
unites biotechnology community
produces biotechnology report
completes biotech database
monitors latest news in biotechnology
encourages innovative ideas
searches investors
facilitate worldwide awareness of biotechnology