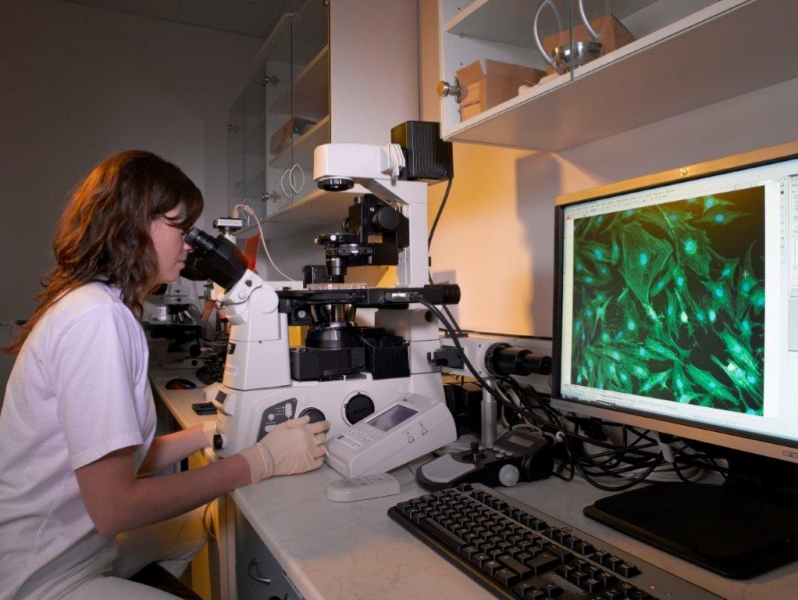 Credit: CONTIPRO
17.12.2014: Fluorescence microscopes use technology that enables them to accomplish tasks not easy to achieve with normal light microscopes, including imaging DNA molecules to detect and diagnose cancer, nervous system disorders such as Alzheimer's disease, and drug resistance in infectious diseases. These microscopes work by labeling the samples with fluorescent molecules that are "excited" with a laser.

Credit: ggw - Fotolia.com
1.12.2014: A breakthrough in the race to solve antibiotic resistance has been made by scientists. New research reveals an Achilles' heel in the defensive barrier that surrounds drug-resistant bacterial cells....

Credit: Juan Gärtner - Fotolia.com
21.11.2014: Johns Hopkins engineers have invented a lab device to give cancer researchers an unprecedented microscopic look at metastasis, the complex way that tumor cells spread through the body, causing more...
17.12.2014: A Spanish research institute discovered and perfected the production of a highly specific novel proteinase. Unlike others, this enzyme is small, very stable, active at high temperatures, has no...
11.8.2014: Understand the valuation concepts and techniques that are commonly applied in the pharma and biotech industries, Pharma-Biotech Product and Company Valuation with Dr. Patrik Frei!

International Conference On Advances in Applied science and Environmental Technology


Bangkok, Thailand , January, 3 - 4, 2015

International Conference of Biotechnology in Health and Agriculture


Dhaka, Bangladesh , January, 9 - 10, 2015

Pharmaceutical Microbiology


London, UK, January, 21 - 22, 2015
Gate2Biotech - Biotechnology portal introduction

Having the status of the official portal for Czech biotechnology, Gate2Biotech serves to biotechnology companies, suppliers, investors, institutions, students and general public interested in biotechnology.
The portal is dedicated to the following subjects: plant and animal ...
unites biotechnology community
produces biotechnology report
completes biotech database
monitors latest news in biotechnology
encourages innovative ideas
searches investors
facilitate worldwide awareness of biotechnology