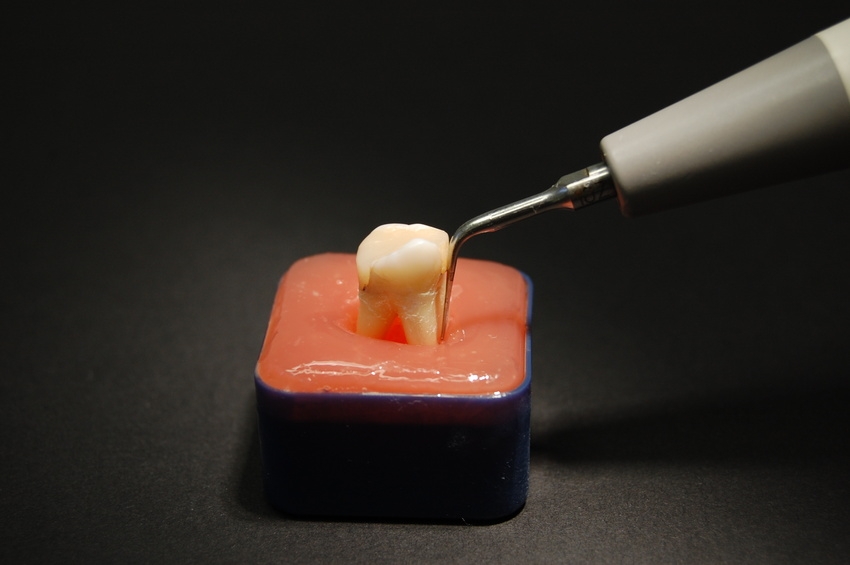 Credit: Esel Klugohr - Fotolia.com
1.7.2015: Human teeth have to serve for a lifetime, despite being subjected to huge forces. But the high failure resistance of dentin in teeth is not fully understood. An interdisciplinary team led by scientists of Charite Universitaetsmedizin Berlin has now analyzed the complex structure of dentin. At the synchrotron sources BESSY II at HZB, Berlin, Germany, and the European Synchrotron Radiation Facility ESRF, Grenoble, France, they could reveal that the mineral particles are precompressed.

Credit: CLIPAREA.com - Fotolia.com
8.6.2015: Children with rare mutations in two genes are about four times more likely to develop severe scoliosis than their peers with normal versions of the genes, scientists have found. The research at...

Credit: FotolEdhar - Fotolia.com
11.6.2015: Greenovation Biotech GmbH and the University of Freiburg signed a cooperation contract to preclinically evaluate plant-made recombinant human Factor H (rFH) for treatment of atypical Haemolytic...
30.6.2015: A Spanish biotechnology company, whose main activity is the generation, transfer, exploitation and commercialization of innovative agro-biotechnological industrial property and know-how, has...
11.8.2014: Understand the valuation concepts and techniques that are commonly applied in the pharma and biotech industries, Pharma-Biotech Product and Company Valuation with Dr. Patrik Frei!

P-148 - Peptides


Marriott Regents Park Hotel, London, UK, July, 8 - 9, 2015

Allergies


London, UK, July, 8 - 9, 2015

Water and Society 2015


A Coru?a, Spain, July, 15 - 17, 2015
Gate2Biotech - Biotechnology portal introduction

Having the status of the official portal for Czech biotechnology, Gate2Biotech serves to biotechnology companies, suppliers, investors, institutions, students and general public interested in biotechnology.
The portal is dedicated to the following subjects: plant and animal ...
unites biotechnology community
produces biotechnology report
completes biotech database
monitors latest news in biotechnology
encourages innovative ideas
searches investors
facilitate worldwide awareness of biotechnology