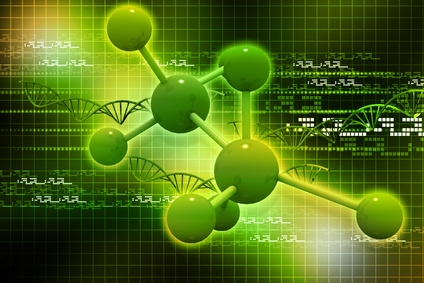 Credit: popyconcept - Fotolia.com
25.11.2014: Researchers have made great progress in recent years in the design and creation of biological circuits -- systems that, like electronic circuits, can take a number of different inputs and deliver a particular kind of output. But while individual components of such biological circuits can have precise and predictable responses, those outcomes become less predictable as more such elements are combined.
Credit: RAMON CAMI - Fotolia.com
24.11.2014: A study published by The BMJ has reported that there could be a link between cerebral palsy and the family. The research suggests that babies born into families in which a member has the condition...

Credit: Juan Gärtner - Fotolia.com
21.11.2014: Johns Hopkins engineers have invented a lab device to give cancer researchers an unprecedented microscopic look at metastasis, the complex way that tumor cells spread through the body, causing more...
13.11.2014: A small German company specialised in restoration and maintenance of lakes, aqua culture, complete building services and planning swimming, natural and chlorinated pools has developed a continuous...
11.8.2014: Understand the valuation concepts and techniques that are commonly applied in the pharma and biotech industries, Pharma-Biotech Product and Company Valuation with Dr. Patrik Frei!

2 nd International Summit on Clinical Pharmacy


San Francisco, USA, December, 02 - 03, 2014

MBA in Pharmacoeconomics


Paříž, Francie, December, 9 - 11, 2014

5th International Conference on Nanotechnology and Biosensors (ICNB 2014)


Barcelona, Spain, December, 18 - 20, 2014
Gate2Biotech - Biotechnology portal introduction

Having the status of the official portal for Czech biotechnology, Gate2Biotech serves to biotechnology companies, suppliers, investors, institutions, students and general public interested in biotechnology.
The portal is dedicated to the following subjects: plant and animal ...
unites biotechnology community
produces biotechnology report
completes biotech database
monitors latest news in biotechnology
encourages innovative ideas
searches investors
facilitate worldwide awareness of biotechnology