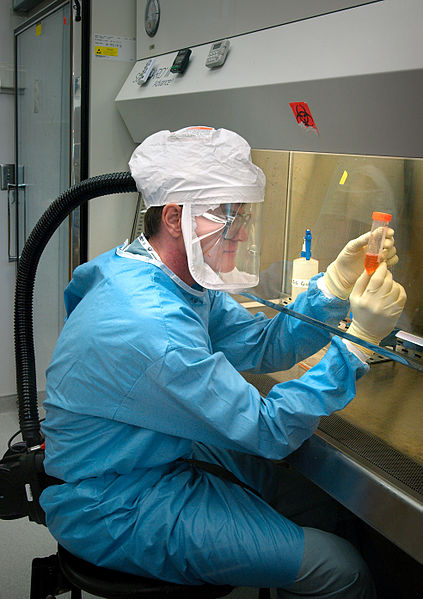 Credit: James Gathany_Wikipedia
11.3.2014: Innovative methods of drug discovery do not always take place in an academic laboratory. They may start there, but they can also happen in orbit aboard the International Space Station, as protein crystallization research from the University of Alabama at Birmingham is about to demonstrate once again. "The human body contains many proteins known to be involved in a number of diseases," said Lawrence DeLucas, O.D., Ph.D., director of the Center for Biophysical Sciences and Engineering. "Understanding the atomic structure and function of a...
Credit: Kredit: Guido Vrola - Fotolia.com
13.1.2014: Researchers at the University of Copenhagen, Rigshospitalet and Herlev Hospital have identified a clear link between narrowed heart valves and a special lipoprotein in the blood. In the long term,...

Credit: velikan_plus - Fotolia.com
4.3.2014: Event to showcase cutting-edge European innovation projects. Brussels will play host to a stellar gathering of world-class business leaders, entrepreneurs and innovators when the 2nd European...
13.2.2014: A Catalan research group, has found a new method to diagnose diabetes mellitus type 2 based on an epigenetic biomarker. This method has shown high specificity against diabetes type 2 over diabetes...

Credit: Hana Kupková foto
26.12.2013: The Vienna Biocenter Summer School provides a unique opportunity for 25 undergraduate students to work side by side with leading researchers in a dynamic scientific environment. Our program aims to...
Strategic Technology & Process Transfer in Commercialising Biologics


Vienna, Austria , March, 12 - 14, 2014

Controlled Release


Holiday Inn Regents Park, London, UK, March, 12 – 13, 2014

Biomarker Summit 2014


San Diego, CA , March, 19 - 21, 2014
Gate2Biotech - Biotechnology portal introduction

Having the status of the official portal for Czech biotechnology, Gate2Biotech serves to biotechnology companies, suppliers, investors, institutions, students and general public interested in biotechnology.
The portal is dedicated to the following subjects: plant and animal ...
unites biotechnology community
produces biotechnology report
completes biotech database
monitors latest news in biotechnology
encourages innovative ideas
searches investors
facilitate worldwide awareness of biotechnology